Georgetown Village Party on Potomac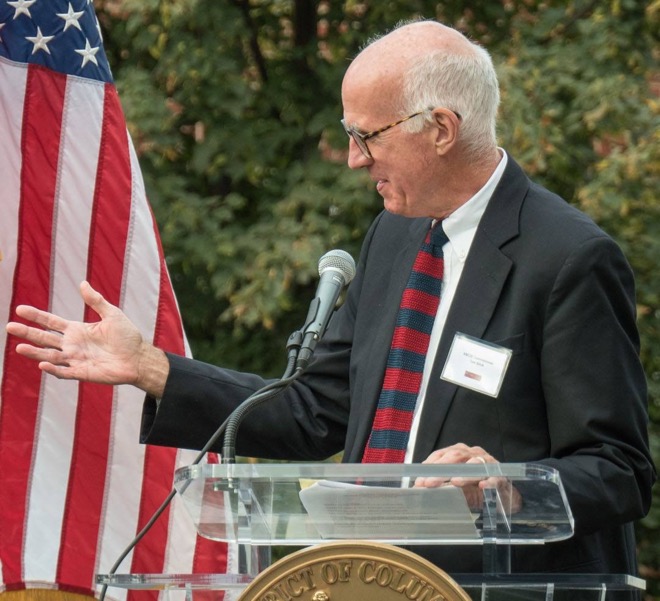 On May 4th, Georgetown Village will host their annual Spring Party on the Potomac. The event will take place high above the Potomac on the rooftop above the Washington Harbour. This year's honoree is Tom Birch who recently stepped down after 14 years in elected public office on the Advisory Neighborhood Commission. Tom was the 2016 Georgetowner of the Year and is a member of the board of Georgetown Village, in addition to many other interests.
Refreshments will be provided by Leopold's Kafe and the fabulous venue is donated by Foley & Lardner LLP. Nancy Taylor Bubes, chair of the event, is donating the wine. For the first time there will be a silent auction featuring some wonderful items such as vacation house rentals and tempting catered dinners. Proceeds from the evening will enable Georgetown Village to continue to provide services and activities to help residents 55 years and over to live longer and better in their homes in Georgetown, Burleith and nearby areas, and to provide subsidized memberships to those with limited incomes.