Georgetown Village Hosts Spring Benefit May 10th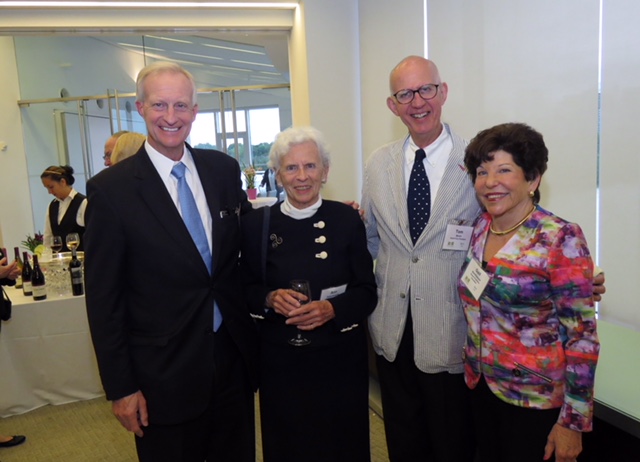 Join friends and neighbors, members and volunteers to celebrate Georgetown Village at our Annual Spring Benefit on May 10th, 6:30 to 8:30 pm. The party atop the Foley & Lardner offices in Washington Harbour will feature beautiful panoramic views of the Potomac, bidding on tempting Silent Auction items donated by generous Georgetown area businesses and delicious hors d'oeuvres donated by Tony and Joe's/Nick's Riverside Grill.
This year the Village is thrilled to honor our steadfast and loyal supporter, Nancy Taylor Bubes. From the very beginning Nancy has provided her hospitality, her support and tireless energy to help Georgetown Village. Her generous donations of wine, flowers and goody bags have enhanced every Georgetown Village Anniversary Party and Benefit. She has energized our raffles and auctions and brought success and fun to these evenings. Grateful for her involvement, generosity and her wonderful spirit, Nancy is a devoted supporter of Georgetown Village as well as countless organizations that serve Georgetown and the wider community.
Georgetown Village is a nonprofit organization that provides volunteer support services and educational and cultural programs to enable our neighbors to age independently in their homes. Now in its seventh year, Georgetown Village has about 200 members and many trained and vetted volunteers who, with their staff, meet the needs of our members.
Please join in for an evening of festivities to benefit Georgetown Village and to recognize Nancy Taylor Bubes. Tickets may be purchased here. For further information please call 202.999.8988.
*/