Georgetown Village Honors Nancy Taylor Bubes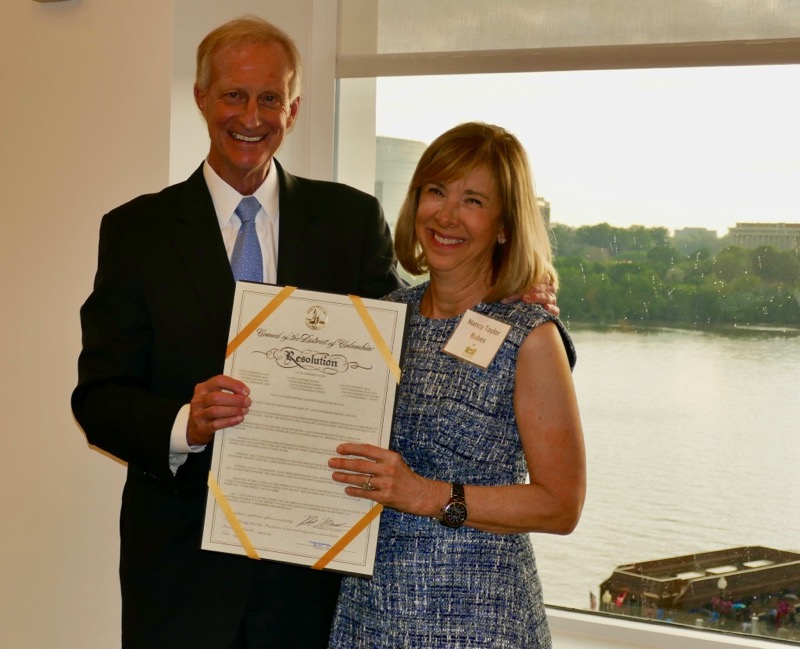 Recalling the days when Georgetown was best known for its exploding manhole covers, DC councilmember Jack Evans beamed, "What a beautiful view of the Georgetown waterfront! We've come a long way and Georgetown has never looked better."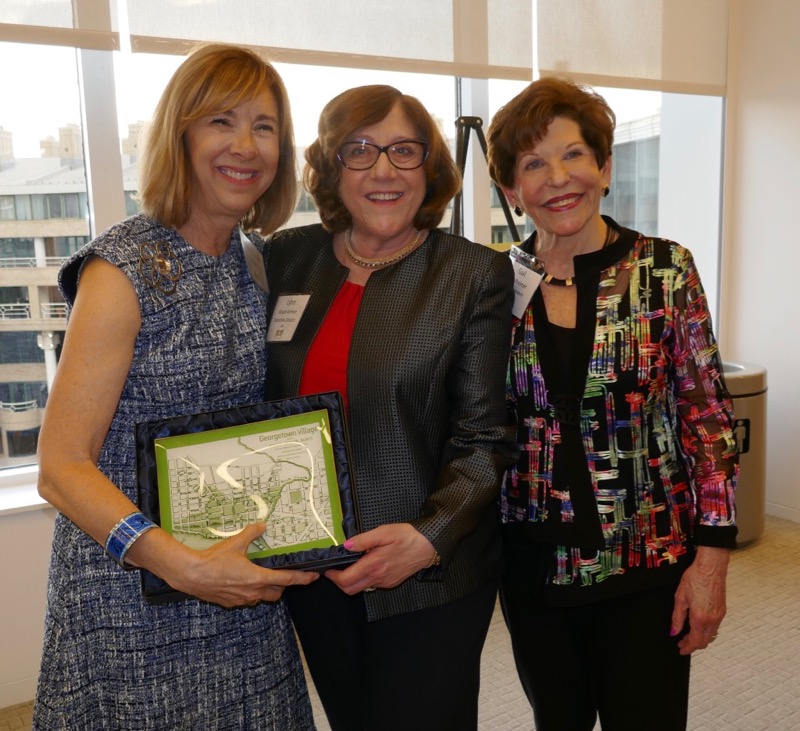 Several hundred friends and neighbors came out Thursday evening to the offices of Foley & Lardner with its panoramic views of Washington Harbour to honor Nancy Taylor Bubes and support Georgetown Village's annual spring benefit.
"Nancy is a fixture in Georgetown," continued Evans. "I remember when she started in real estate and her picture was on Safeway carts." For over 30 years, Nancy has offered her hospitality, talents and generosity to the community, and since Georgetown Village was established 7 years ago by Sharon Lockwood, she has supported every Village event. Evans honored Washington Fine Properties' top seller with a plaque proclaiming May10th Nancy Taylor Bubes Day in the District of Columbia.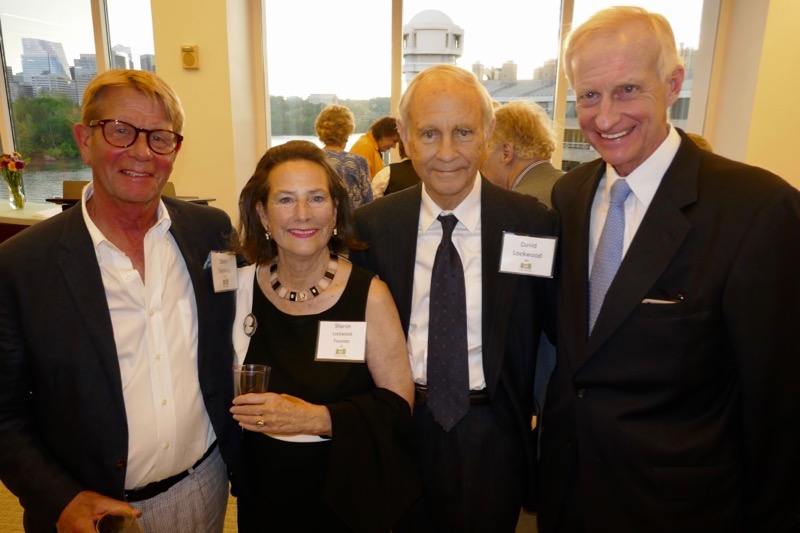 "The spirit of Georgetown is the spirit of Nancy," said Georgetown Village president Gail Nordheimer.
Georgetown businesses generously provided silent auction items and Tony and Joe's/Nick's Riverside Grill donated delicious hors d'oeuvres.
Georgetown Village is a nonprofit organization that provides volunteer services, educational and cultural programs to enable neighbors to age independently in their homes. Now in its seventh year, Georgetown Village has about 200 members and many trained and vetted volunteers who, with their staff, meet the needs of members. For more information, contact Georgetown Village.