Georgetown Village Comes to the Rescue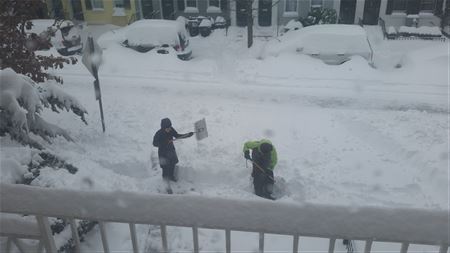 Thanks to Georgetown Village many residents were able to weather the snowstorm without incident. As the forecast for the storm developed, Georgetown Village helped residents prepare for the storm by taking them grocery shopping before the snow fell and making sure that frailer members were well situated with supplies. The Village also was able to provide volunteers to shovel out members after the blizzard started. These and many other services were all arranged with just one phone call to the Georgetown Village office. Altogether 28 members were helped.
Executive Director Lynn Golub-Rofrano says she also received many phone calls from Georgetown residents who are not trained Village volunteers but who wanted to offer assistance knowing that Georgetown Village is THE organization helping their older neighbors. It really does take a Village.