Georgetown Village Celebrates One Year Anniversary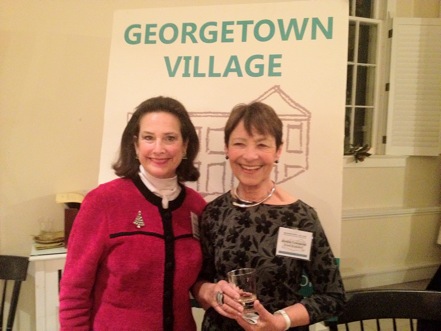 Georgetown Village, one of the growing aging-in-place communities in the nation, celebrated its one-year anniversary Thursday evening. The reception, attended by about 100 members and volunteers, started with a lavish buffet in St John's Episcopal's Blake Hall, its headquarters.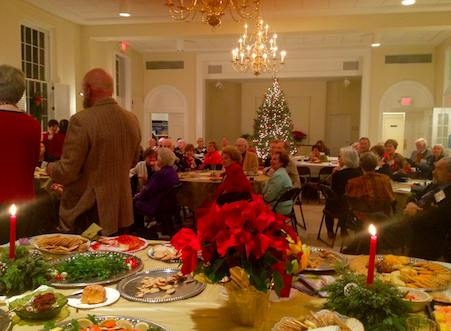 The event continued with an awards ceremony recognizing the contributions of its volunteers, and ended with a raffle featuring gifts from its many contributors, including Aveda, Keith Lipert Gallery, Anthony's Tuxedo, Rodman's Drug, and Appalachian Spring.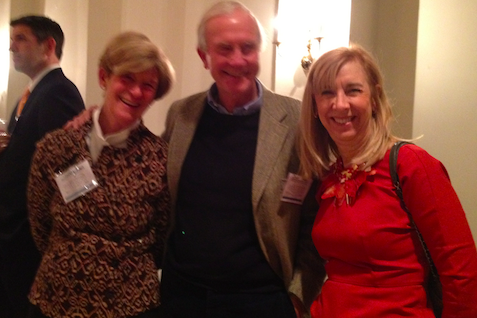 Georgetown Village, founded by Georgetowner Sharon Lockwood, a professor of economics and community activist, was incorporated in 2010, but officially opened its doors providing services for members on December 6, 2011, with Executive Director, Lynn Golub-Rofrano.
During the past year Georgetown Village fulfilled 345 service requests and 70 percent of its members joined in programs and activities, including happy hours, yoga, tai chi, book club, monthly museum trips, Potomac cruises, speakers bureau, with among other offerings, nutrition talks given by Yours Truly.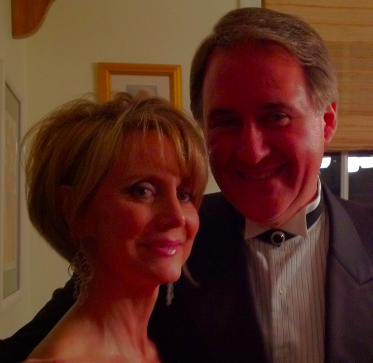 0ver 200 Georgetowners are now members. Services include transportation, household assistance and organizing, yard work, I.T. assistance, even grocery shopping. Georgetown Village's mission is providing services and programs so that residents can live better and longer in their own homes. Servicing Georgetown, Burleith and nearby neighborhoods.