Georgetown Via Umbria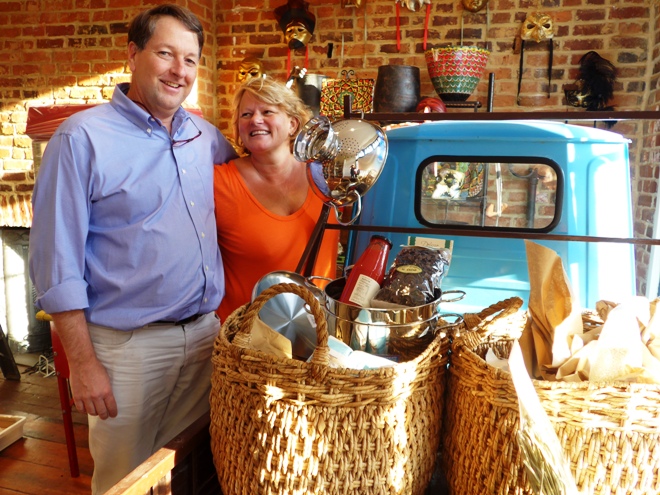 When the owners of an Italian lifestyle shop explain that "a truffle hunter we know helps guests pick their evening meal at our Umbrian villa," you know you're in the right place.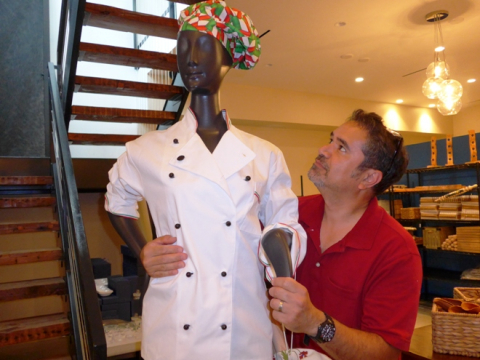 The Georgetown Dish had the chance to sit down with Suzy and Bill Menard on the eve of the opening of Via Umbria. Their tag line is 'Discover, Savor, Share' and for these informal ambassadors of Umbria, a passion for all things Italian has been turned into a business. "It's the right place, the right time and the right audience," they explain. Locals may remember the charming Bella Italia in Bethesda, which the Menards ran for 10 years. At Via Umbria, the shopping experience expands exponentially: from ceramics and gifts to an Italian market, cooking classes, a book club, art gallery, chef events, and yes, customized food and wine tours of Umbria.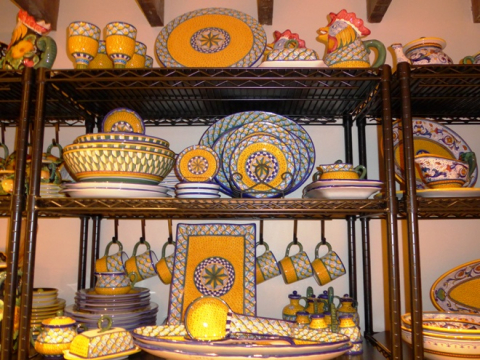 Through their longstanding relationships with local artisans, the Menards have access to the very best indigenous products straight from the source.
And they have also made their idyllic farmhouse, Fattoria del Gelso Casa in Cannara (Umbria's artistic, cultural, historic, culinary and oenological center), a rental! Whether hosting visitors themselves or merely designing customized itineraries, they're able to offer an intimate experience of the striking landscape and the traditions they've come to know and love so well.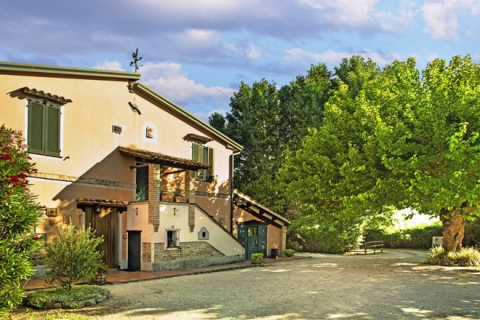 Having recently bought the Georgetown building (formerly the Tari boutique which has reopened at 1742 Wisconsin Avenue), the Menards are here to stay. Now through the end of the year, the first floor is a holiday pop-up boutique filled with imaginative and useful gifts for cooking and entertaining, and an enormous collection of Geribi, their favorite Umbrian ceramics. From authentic cooking tools for making pasta in all sorts of shapes and handmade local pottery, to iconic Alessi designs. All things Italian, and everything made in Italy.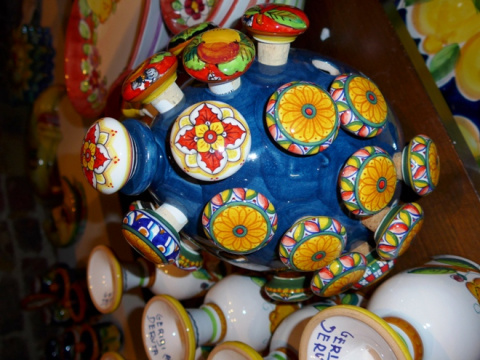 "Our sense of discovery has led us to seek out amazing things, and enjoy wonderful company," says Bill, a former lawyer. Clearly commited to the concept of sharing, the Menards also own a butcher shop in Rome. Imagine the artisanal gourmet treats that await us.
Benvenuti in Georgetown!
Via Umbria is located at 1525 Wisconsin Avenue. Tel: 202.333.3904