Georgetown U. worker seriously injured in fall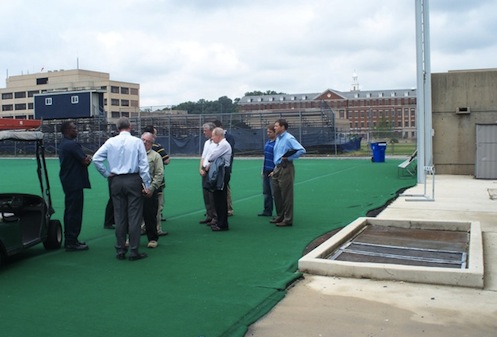 A male worker fell at least 15 feet into a vent shaft and suffered serious injuries at Georgetown University's Yates Field House, according to witnesses. After falling from the roof of Yates, he was airlifted and flown via a Medivac helicopter to an area hospital.
"He fell into a hole," said witness Ed Emes of N Street, who was on the scene. "He had to be flown out. It was terrible." The man was transported to Washington Hospital Center, reported Vox Populi.
The roof of the athletic center is used as practice field and track.
Georgetown University officials could not be reached for comment.