Georgetown students upset about ANC redistricting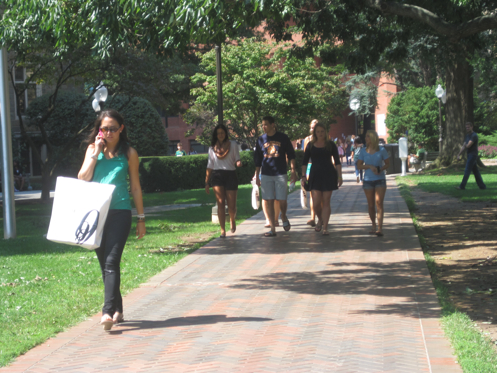 Georgetown University student groups say a new redistricting plan for their neighborhood cheats them out of full representation in the District, and are calling for an alternative plan to be sent to the city, the Washington Examiner reports.
The issue is on the agenda for tonight's ANC meeting at Georgetown Visitation (35th & Volta) at 6:30 pm.
A new redistricting plan for the Georgetown ANC calls for two of eight districts within the ANC to be on Georgetown's campus. The campus is currently represented by one seat, but some say the divisions are still unfair, noting that most of the residential districts have a much smaller population than the roughly 2,500 students per campus district.
"All of Georgetown's residents have good right to complain about certain things: late night drunkenness, manipulative landlords, and rodent infestation to name a few," wrote Georgetown University Student Association President Mike Meaney in The Georgetown Dish. "But the elected officials of the neighborhood cannot claim representative legitimacy if they continue to claim that students are second-class citizens and that student voices are disruptive to some nebulous sense of 'cohesiveness.'"
"The residents have seen a growth in the student population and in the practice of the university housing students off campus," said ANC Chairman Ron Lewis. "And the community is bearing the burden which comes in various forms [like] parties and late night noise."
In a vote last month by the 16-member redistricting committee, which includes five students, Flanagan's design was rejected over one proposed by the ANC. But tonight's scheduled ANC meeting will open up the plans for discussion in Georgetown again. The committee could choose to reconsider its vote, depending on the outcome of the hearing, Chairman Lewis told The Examiner.