Georgetown students decry redistricting plan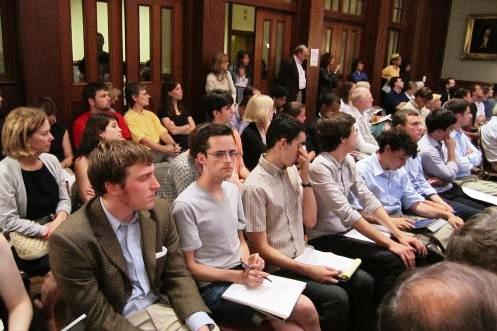 Georgetown residents including many students packed a standing-room only ANC meeting Monday as the Commission heard public comment about a controversial redistricting proposal to be submitted to District officials that would effectively add one "student" seat to the panel for a total of two seats out of eight -- representing 45 percent of Georgetown's residents with 25 percent of the ANC seats, students said.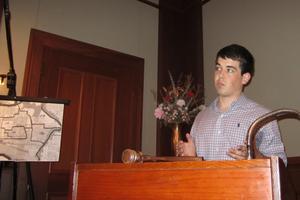 An ANC-appointed committtee including several students voted nine to six in support of the redistricting plan that would create a new single member district (SMD) to account for additional residents in the area, mostly students. Students, meanwhile, offered a plan that would create two new SMDs to more fairly represent their large population in the neighborhood, they said.
The ANC redistricting committee rejected the student plan. "We are asking the ANC to reconsider this plan," said Georgetown Student Association President Mike Meaney, speaking for a group of over 30 undergraduates who attended the ANC meeting. Meaney said the ANC proposal unfairly undermines student representation and creates unbalanced districts because of discrimination against students by other residents. "The D.C. Human Rights Act prohibits discrimination based on matriculation status. Equal rights to us means an equal vote."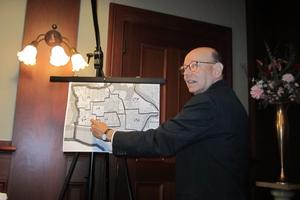 Calling the current ANC proposal an "extreme malapportionment," Paul Musgrave, representing Georgetown graduate students, criticized the process that led to the current proposal. "Any pretense of collaboration has been just that," said the political science PhD candidate. "Apparently we do not count as voters or residents."
Undergraduate Robert Biemersderfer held up his voter registration card, explaining that he lives in Georgetown year-round, goes to church in Georgetown, and has served as a volunteer in Georgetown homeless feeding progr
ams. "By every measurable standard, I am a resident in good standing in this community," he said. "I am not a second-class citizen. I don't want want my vote rounded down or not counted."
But some residents said concerns about parties, trash and noise, as well as recent concerns about Georgetown's proposed campus expansion plan, mean "permanent residents" and local property owners should have greater representation than "transitional residents" like students.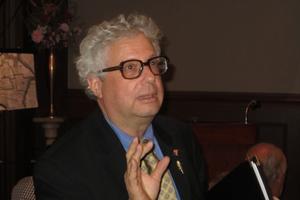 "I think as a homeowner and a property tax payer, you do have additional rights," said Burleith resident Edgar Russell. "This community has worked well since the 1920s. We need to consider the permanent residents who pay property taxes."
ANC Chairman Ron Lewis noted that D.C. laws allow exceptions to the general rule that ANC Commissioners should represent equal numbers of residents in a Commission, give or take 10 percent. Exceptions to that guideline include respecting the "political geography" of an area, or to promote "neighborhood cohesiveness," Lewis said.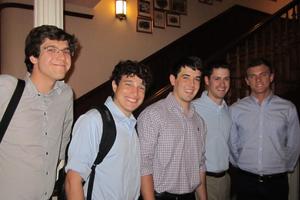 "If we're 45 percent of the ANC population, with whom is the other 55 percent trying to be cohesive?" Meaney asked.
"At the end of the day, we're treated as second class citizens," student John Kenchelian told The Georgetown Dish. Kenchelian is a senior who lives on campus, where he says many students would prefer to have housing. "I get dirty looks when I walk to Safeway," he said. "It's a shame."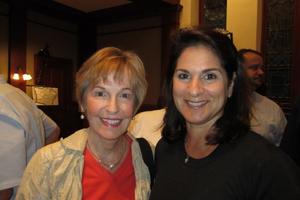 Resident Fiona Greig, rocking a tiny baby in the back of the room, said she was troubled by the discussion. "A democratic process to address this issue is something we should pursue," she said.
Lewis said the redistricting working group would submit its recommendation to ANC Commissioner Tom Birch, who was not at the meeting. "If a majority of the working group want to reconsider their vote, we can meet again."