Georgetown Soccer Balls at Play in Kenya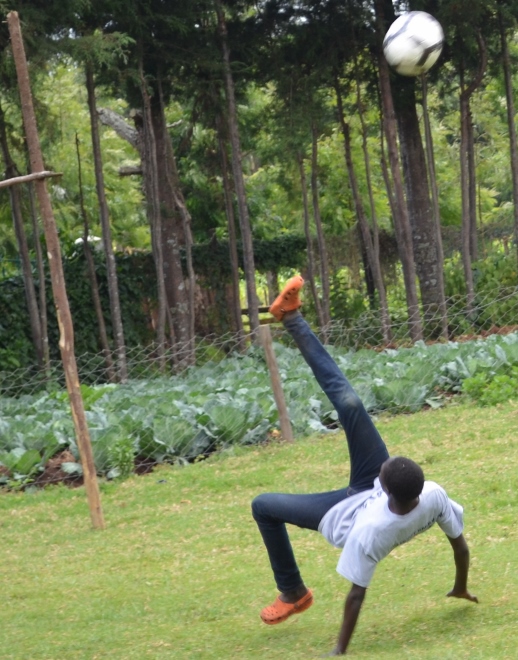 Kids at an orphange called Flying Kites in Kenya are playing with soccer balls that came straight from Georgetown University.
With the holidays in swing and the season ending just weeks prior, the Georgetown University men's and women's soccer coaches were spending late December closing up shop on the 2014 season and looking ahead to 2015. However, both staffs took a break in the action to give back to a group of young people that they had never met.
The coaches were approached by a Georgetown staff member to donate a soccer ball or two to the orphanage in Kenya.
Flying Kites is a home, primary school and scholarship program for orphaned children in Kenya. In the foothills of Kenya's mountains, it serves as a refuge for orphaned children who have nowhere to turn. Children who have suffered the effects of abuse and homelessness are given the tools they need to thrive. In the wider community, the organization provides scholarships to critically poor families, so that fewer children end up with nowhere to turn.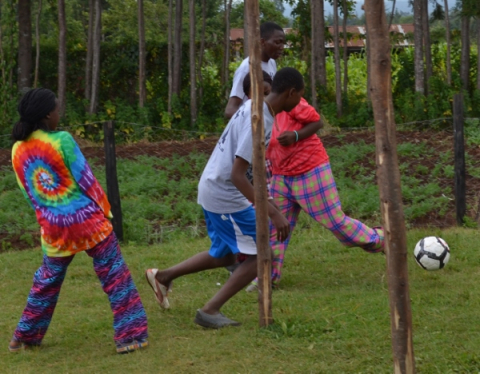 A group of volunteers was leaving the D.C. region and wanted to bring over some sporting goods for the children in the soccer-crazed country. At the time, the children were playing soccer with a ball made of rags.
Upon hearing this, the coaches looked through their inventory and responded with overwhelming support. The men's team had practice balls and gladly handed them over, while the women's team had balls which were perfect for recreational use.
In total, it was 18 soccer balls for the orphanage that previously had none. The marketing department included Georgetown T-shirts to outfit some of the teens at Flying Kites, spreading the Georgetown message throughout the world. On Christmas morning, the children at Flying Kites awoke to stocking stuffed, gifts and fun.
For more information on Flying Kites and its work in Kenya, visit www.flyingkites.org.