A Georgetown resident speaks out against proposed East Banc expansion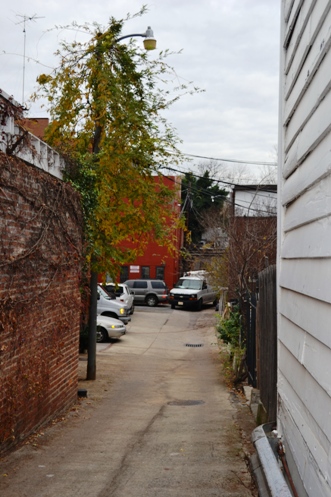 This past Monday, Nov. 28, 2011, at the ANC meeting, local residents near the public alley behind 3200 M St. and Prospect Street voiced their strong objections to plans by EastBanc, Inc. to add a mezzanine level and rear alley access to the Coach store at 3259 M Street. At the OGB meeting on Dec. 1, EastBanc representatives stated that they planned to make changes to the existing building because the Coach store lease was almost up and they wanted to make the renovations before the next tenant moved in. EastBanc, Inc. owns five properties along the alley. EastBanc representatives indicated that the modifications to the Coach store were only the beginning of their planned development of the alley behind M St. According to The Patch, Phillipe Lanier, a principal at EastBanc, said in a phone interview "it is our intent to make this a version of another Cady's Alley."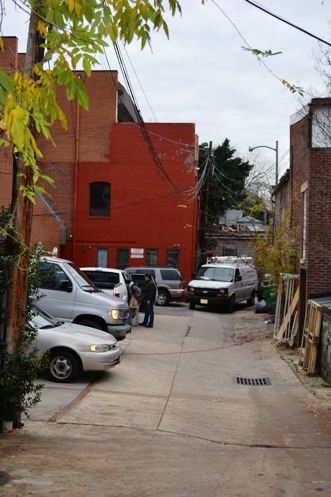 I am a resident on Potomac Street, with my private parking spaces on this alley. I wish to bring to the public's attention that the proposed changes in the alley, as apparently envisioned by EastBanc, would significantly compromise the usability of the alley for residents, impeding their access to their homes and businesses, due to the increased traffic, pedestrian and vehicular, brought by the commercial development of the alley. Several businesses also have private parking spaces in the alley. These spaces would also become unusable with the additional foot and commercial traffic. It is very important to note that the alley access on Potomac Street is only 7 feet wide, due to a railing along one wall. Further down this dead end public alley, the width is only ten feet.
I also have grave concerns about the increased noise and disruption which would be brought by the conversion of this small space into commercial use, greatly affecting the quality of life of the residents and businesses along the alley. We also expect that our property values will decline with the proposed development.
(Even for any new businesses that EastBanc may bring in, the existing space in the alley would be extremely difficult to navigate, even if primary access would be through Prospect Street.)
It is clear that the rights of the existing residents and businesses in this alley would be significantly compromised by the planned development.
I believe that the point of view of the residents and businesses in this small area need to be presented to the public, otherwise, commercial interests may continue to slowly infiltrate and change the nature of our community, concomitantly violating the rights and interests of its residents.
I do not believe that Georgetown residents wish to cede their lifestyle and community to commercial interests. However, I do believe that Georgetowners would be strongly supportive of commercial enterprises that would work to integrate the needs and welfare of the community in their proposed development plans.
I do not believe that EastBanc is working in a constructive way with the community in their development plans on the alley behind M St. and Prospect Street.
Written by Maria Kinnane