Georgetown Ready for Wide Open Weekend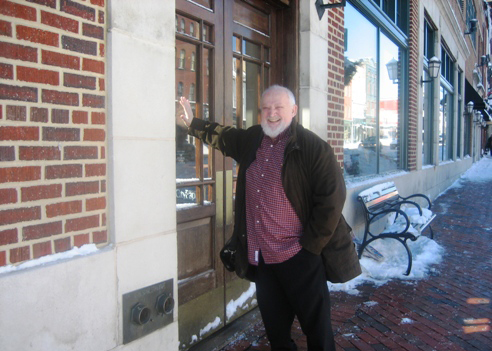 We're seeing real brick and the black of pavement. The Georgetown Circulator is operating – on a modified route (westbound on lower K Street and eastbound on M Streets and no Wisconsin Avenue north of M Street) – but it is operating. People everywhere are moving enormous banks of snow. The temperature hit 39o and encouraged melting. Shops, restaurants and deli's are doing great business. It's safe to plan for a wide open Georgetown this weekend!
Image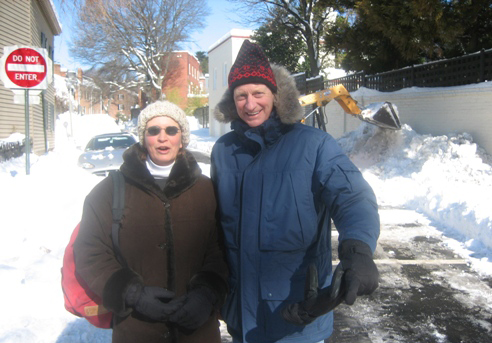 Ward 2 Councilmember Jack Evans and Suzanne Ziska of Cambridge Place admire the work of a front end loader at work on 32nd Street at P Street
Image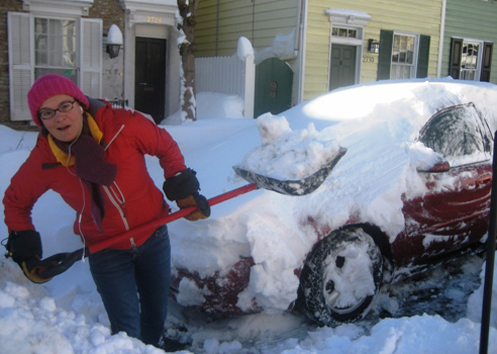 Bess Williamson digs her car out on P Street on Thursday morning.
Image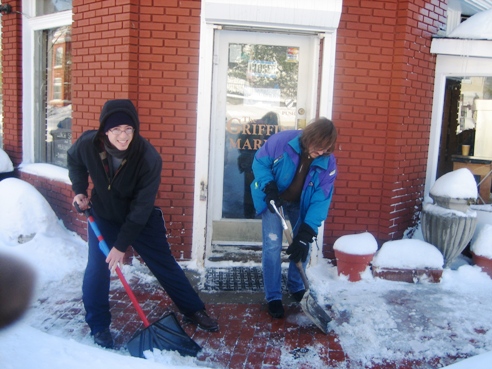 James Price and Riccardo Bonino dig snow to open the Griffin Market.
On the Circulator, Amy Procknal checks out the Georgetown Dish as she makes her to Dulles.
That's Furin's behind the snow on M Street.
Image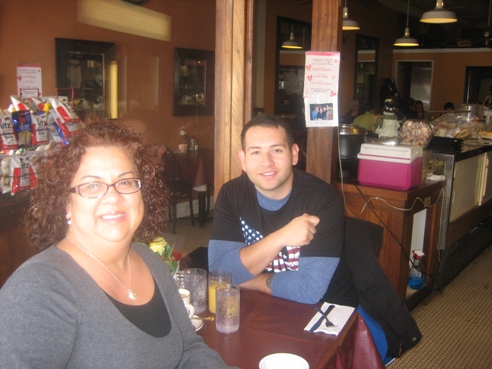 Enjoying Furin's are Maria Fernandez and Marco Alarcon in the District on a business trip from sunny Los Angeles.
Hank DiNunzio enjoyed his breakfast at Furin's on M Street
Image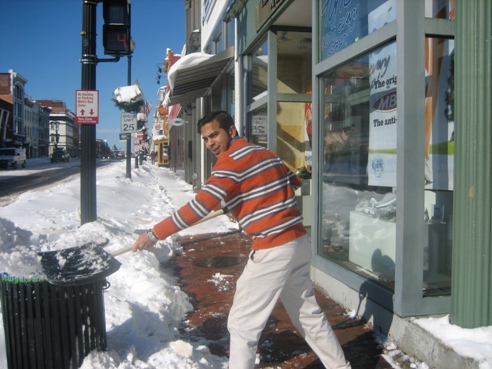 Rahul Talwar looks forward to a good day for boot sales at The Walking Co.
Image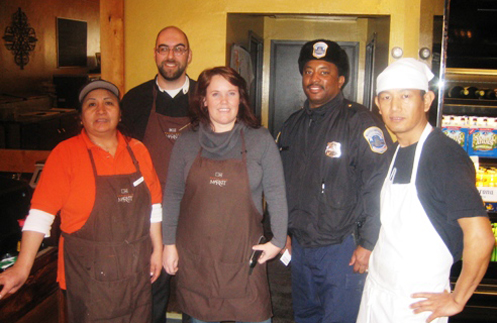 MPD Officer J. K. Johnson joins the staff the busy Marvelous Market, (l. to r.) Violet Arqueta, Jonathan Evans, Danielle Scott and Kunchok Tenzin on Wisconsin Avenue.