Georgetown Park Bowling Meets Neighbors' Opposition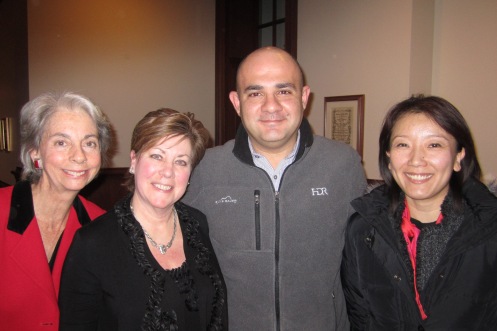 It's a whole new entertainment and play option for Georgetown. It's Pinstripes, which proposes to bring a very upscale mix of bowling, bocce, dining and partying to the renovated Georgetown Park, the mixed use project on the C&O Canal at Wisconsin Avenue. As described to Advisory Neighborhood Commission 2E on Wednesday by founder and CEO Dale Schwartz and on the Pinstripes website, it will feature "exceptional Italian/American cuisine and wine…a year-round outdoor patio and fire pit [and] and event space/party rooms [for] 20-600 people" including weddings, birthday parties, corporate events and anniversaries.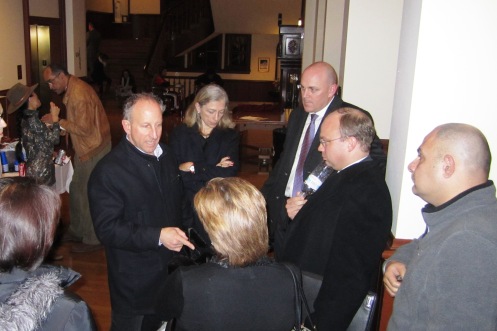 Schwartz emphasized that Pinstripes "will not cater to a heavy drinking crowd," will welcome families, close early and design and build the facility to eliminate bowling-related noise and vibration. It will not be a "Buster's or Lucky Strike, [but] more a Ritz-Carlton or Four Seasons," he said
However, a group of half-dozen Georgetown Park residents were not convinced and voiced strong objections to the bowling, as well as to the anticipated disturbances Pinstripes would generate from its ongoing events, including from the outdoor patio. Their point of reference was the day-to-day travails they already face from the ongoing renovation of the commercials space. .
"A bowling alley does not belong in Georgetown Park," said Diane Miller. "I can hear every hammer strike all day long," she added. "It's worse than sleeping in Afghanistan,' said Andrew Peek, an Army officer who served there. "The [current] noise never gets addressed," said Rebecca Xie.
Responding to the residents, the ANC unanimously approved a resolution offered by Chair Ron Lewis to oppose the project before the Board of Zoning Adjustment unless a binding agreement, with an "enforceable mechanism," is reached between Pinstripes and the residents. The ANC also specifically opposes the outdoor patio as an intrusion, for both the Georgetown Park residents and for the visitors to the C&O National Park.