Georgetown Kicks Off C&O Canal Restoration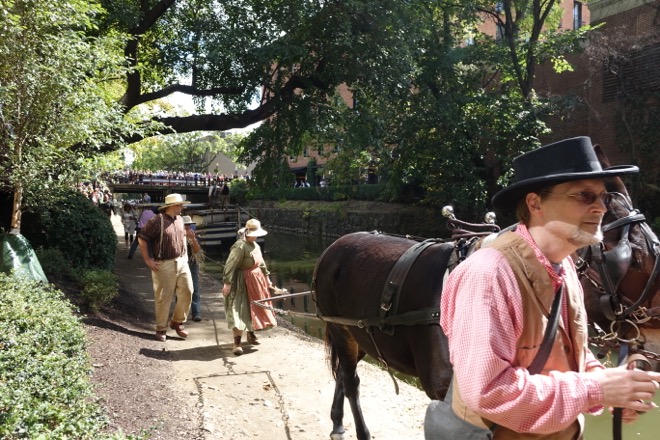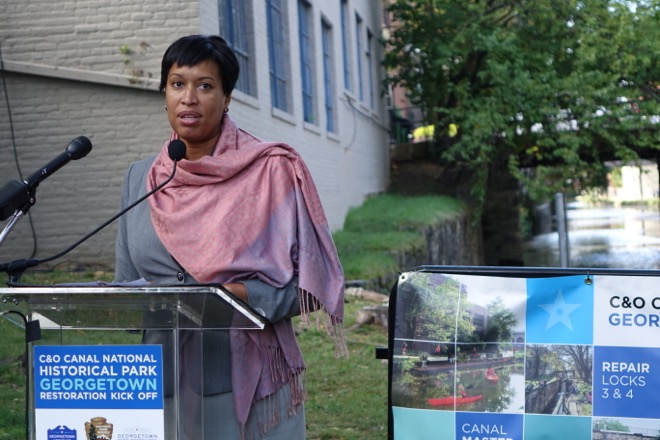 Several hundred community leaders, residents and visitors gathered Wednesday to gongoozle at Lock 4 on Thomas Jefferson Street. Thank Joe Sternlieb, CEO and President of the Georgetown BID for explaining to the crowd that this British expression describes a person who enjoys watching activity on the canals. Indeed.
C&O Canal Superintendent Kevin Brandt kicked off the first phase of the C&O Canal Restoration project which was marked by having the C&O Canal mules Dolly and Eva tow the boat away one last time to make way for a new one in 2018.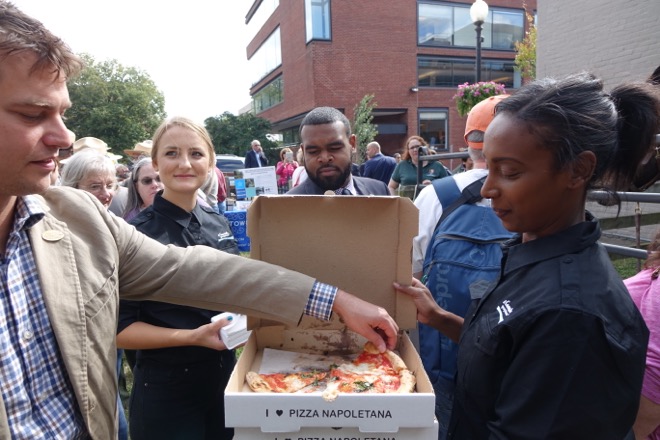 Following the recent centennial of the U.S. Park Service, Brandt said, "It's time to honor the past in this second century of stewardship of national heritage, and break new ground for a vision of the C& O Canal. While the canal is 184 1/2 miles long, more than a million visitors come to Georgetown to see the two miles here."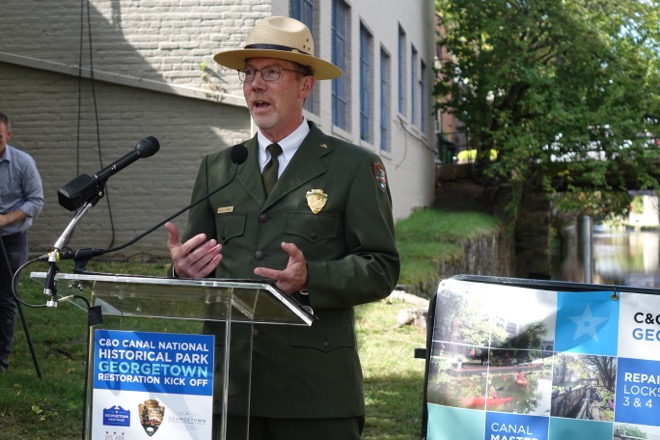 DC Mayor Muriel Bowser was introduced and acknowledged Georgetown Heritage and the Chesapeake and Ohio National Historical Park (C&O Canal NHP) as examples of "our long history of partnerships, leveraging what the government can do with private sector. Restoring the canal helps restore DC's rich history … School children will be going up and down the canal once again."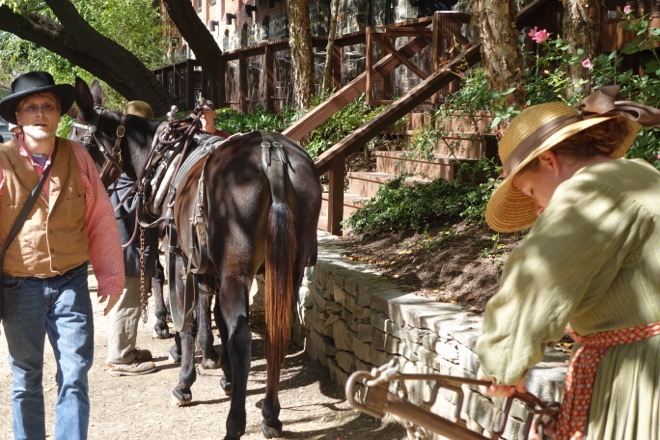 Before Eva and Dolly towed the old canal boat past lock 4, Sternlieb explained the evolution of this 3 1/2 year project which "went from replacing a boat to creating the High Line of Washington DC. We want to bring people back to the 19th century and immerse children in the history of the neighborhood."
The send-off marks the first phase of the restoration project which will include repairs to Locks 3 and 4, the launching of a new historic replica canal boat, and the development of a Comprehensive Master Plan to guide further revitalization of the C&O Canal NHP in Georgetown.