Georgetown Jingle brings spirit to the fight against cancer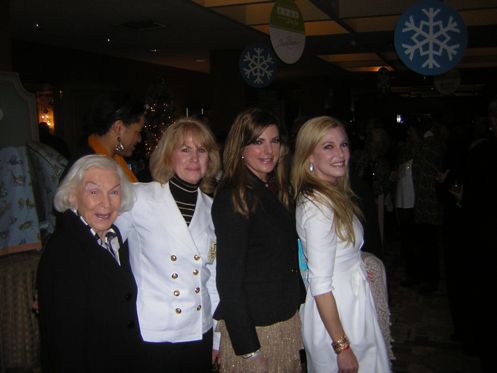 The Georgetown Jingle celebrated five years of support for pediatric cancer research and treatment programs for kids at the Four Seasons Sunday. Having evolved from a small cocktail party to a standing-room only holiday festival featuring a children's workshop, favorite chefs,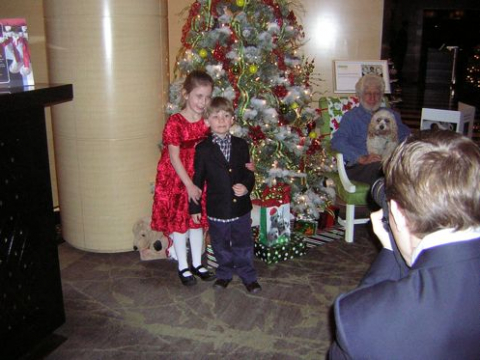 holiday tastings, a sports lounge and a huge silent auction, the Jingle attracted 25 Georgetown restaurants and retail partners this year, offering families and staff involved with the Lombardi Comprehensive Cancer Center a spirited and jolly event. The Jingle supports the work of Dr. Aziza Shad, Chief of the Division of Pediatric Hematology/Oncology, Blood and Bone Marrow transplantation and her team at Lombardi, as well as the Childhood Cancer Survivorship Program there.Cynthia Bruno, Chair of the event, knows the value of Dr. Shad at the deepest levels. In 2004 her daughter Cinzia, 11, was diagnosed with Adult Mylogenous Leukemia, needing seven
months of chemotherapy while she lived in an isolation room on the pediatric floor. Today, Cinzia is alive and applying to colleges. Her mother gets misty as she describes the importance of Lombardi's programs for kids with cancer and their families. "I will devote the rest of my life in some way to do what I can to provide support for all the cancer patients of Georgetown's Pediatric Department," she says. A support website offers forums on diagnosis, raising a child with cancer, financial issues, art therapy, survivor stories, camps and events.Read more here.