Georgetown House Tour set for April 30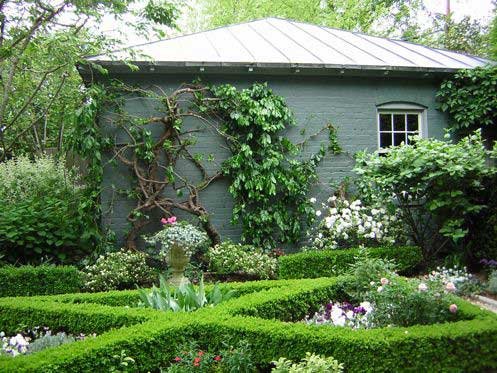 The Georgetown House Tour, the oldest continuing private house tour in the country, will be held on Saturday, April 30th and will showcase many of Georgetown's finest historic homes.
Co-chairs Nancy Margaret Adler and Martha Vicas of this year's Tour report that there will be "twelve houses, including a "green" house, that are respectful to original architecture and historic qualities, as well as representative of the exuberant and inventive expressions of the individual owners." They credit Mrs. Frida Burling, who is an indispensable part of the House Tour management team, with assembling the homes for the tour and the selection of the Patron's Party site honoring the homeowners on the tour.
The Georgetown House Tour and events benefit the many ministries of St. John's Episcopal Church, now in its third century of service to the greater Washington community. Completed in 1804 with seed money from Thomas Jefferson and located in the heart of Georgetown, the church is an architectural jewel in its own right. Tours of the church and grounds will be held on Tour Day.
All Georgetown House Tour events are open to the public. Ticket prices for individuals wishing to attend the 2011 Georgetown House Tour are as follows:
$50 per person when purchased before April 30, 2011
$55 per person when purchased the day of the tour
$45 per person for groups of 20 or more
Tickets can be purchased on-line. The Tour is held rain or shine. Prior to the House Tour, there is a Patron's Party on Thursday, April 28th, to honor homeowners who have graciously opened their homes for the tour. There is a separate donation of $175 which also includes admission to the tour and tea.
For further information about tickets for The 2011Georgetown House Tour and the reception, please call 202-944-5296 or visit www.GeorgetownHouseTour.com. For more information about tickets for the Patron's Party, contact Frida Burling at fridafro@aol.com.