Georgetown House Tour April 28th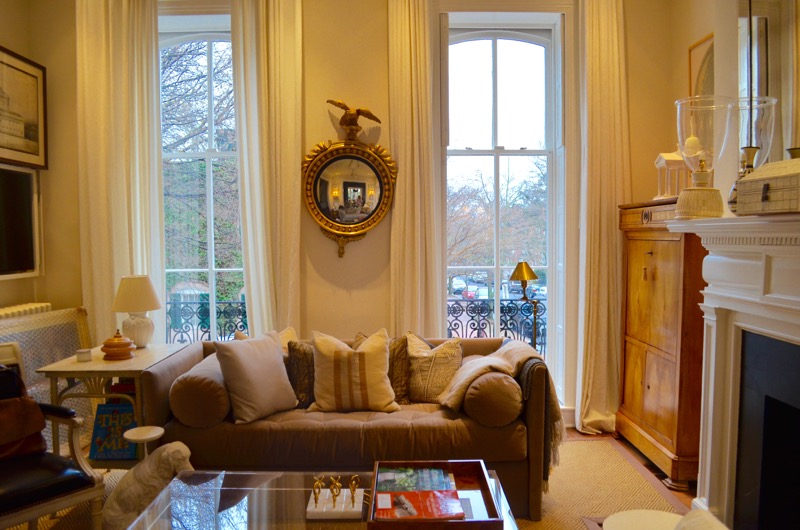 Georgetown welcomes you once again to its most beautiful and historic private homes during its 87th Annual Georgetown House Tour, this year on Saturday, April 28th from 11:00 am-5:00 pm. Tickets for the Tour include admission to tea and entertainment. Tickets may be purchased in advance online and on the day of the tour at St. John's Church at 3240 O Street.
With something for everyone, large, small, and everything in between, the homes on the 2018 tour (one of the oldest in the country) is co-chaired this year by Hannah Isles and Kelly Stavish.
The tour will feature 8 homes, many of which are owned by accomplished female entrepreneurs, executives and business leaders. Although no two are alike, the common thread is women who surround themselves with things that reflect their travels, interests, work, and world views. This event will be a point of reflection upon the importance of the homes featured.
"In its 87th year the House Tour has really become a signature St. John's event that the whole community looks forward to and comes together to support," declared event Co-Chair, Isles. "This event brings together dozens of sponsors, over 100 volunteers, a dedicated hard-working committee and gracious homeowners, to raise funds to support the ministries of St. John's Church and make a meaningful impact in the lives of those that St. John's serves." Added Co-Chair Stavish. Since its inception the Georgetown House Tour has raised millions of dollars to support charities that serve those in need in the Georgetown community and beyond.
"It's an exciting year with two talented young women, Hannah and Kelly, leading our tour" says Reverend Gini Gerbasi, Rector at St. John's Church Georgetown. "The Georgetown House Tour provides vital funding for St. John's ministries that support the most vulnerable members of our community. None of this would be possible without the help and support from so many members of our church, friends and Sponsors." This year's Platinum sponsor is Long & Foster Real Estate Company, and TTR Sotheby's International Realty will be a Gold sponsor along with Doyle New York as a Bronze level sponsor.
Georgetown House Tour festivities kick-off on Wednesday, April 25th with the much anticipated Patron's Party. St. John's welcomes corporate and individual support for the party; those wishing to advertise in the House Tour program or join the host committee may contact Susan Ebersole at saebersole@gmail.com.
*/