Georgetown GLOW Dec. 8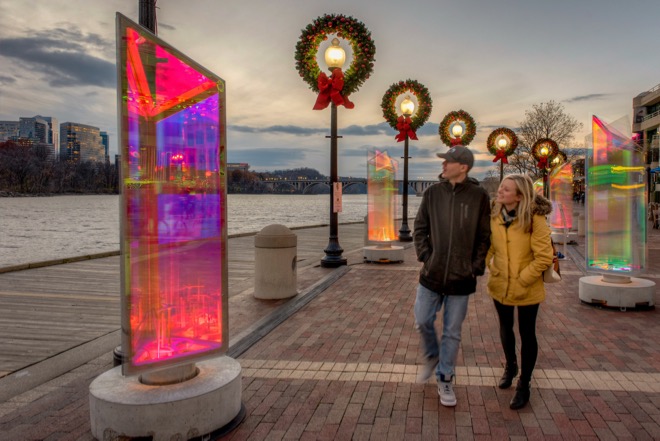 Come to Georgetown Friday, December 8, 2017 for Georgetown GLOW 2017.
Experience the sparkle of the season at Georgetown GLOW, the region's only curated exhibition of outdoor public light art installations. Set against the historic backdrop of DC's oldest neighborhood, it's a whole new way to shine.
The 2017 Georgetown GLOW invites visitors to re-imagine the season of light through public art. In its fourth year, 2017's Georgetown GLOW is running from Friday, December 8 through Sunday, January 7, with works lit from 5 - 10 p.m. nightly. Georgetown GLOW is presented by the Georgetown Business Improvement District.
*/
For more details on the 2017 artists and their installations, visit GeorgetownGLOW.