Georgetown Gets Stoned with Charles Luck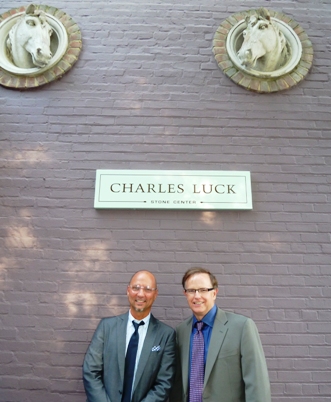 "We're stone fanatics with a strong design orientation," said Anderson McNeill. Wednesday evening, the first 'metro storefront studio' of Charles Luck Stone Center opened in Georgetown. You know the building at the corner of Cady's Alley with the pair of horses sculpted into the brick wall.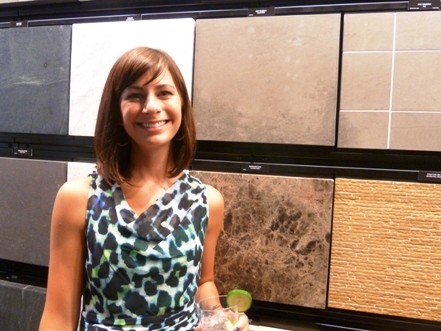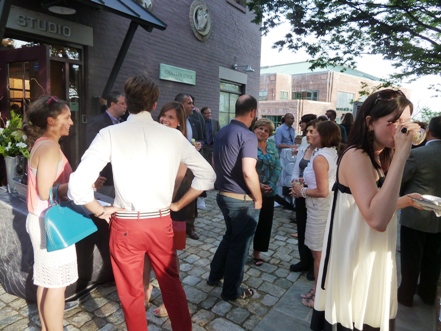 President and CEO of this fourth generation family business, Charles Luck IV came up from Richmond for the event. "Bringing the brand to Georgetown has been a dream of ours for over decade," he told The Georgetown Dish. "This market is so connected to design, fashion and unique products from around the world."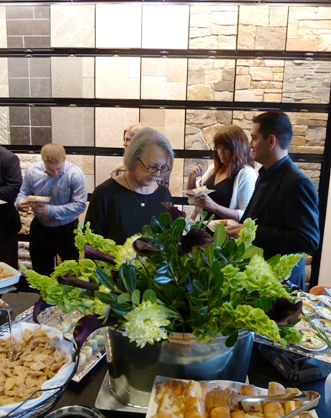 The company, with flagship studios in Richmond, Charlotte and Dulles, offers natural stone products, and is a dealer for Kreoo by Decoramarmi, an Italian line of stone furniture.
Design-savvy guests enjoyed cocktails, a scrumptous buffet and passed hors d'oeuvres that included satay, mini-paninis, quiche, and mango and cucumber wraps.
Charles Luck Stone Center is at 1111 34th Street. Tel: 202.944.2345