Georgetown Gem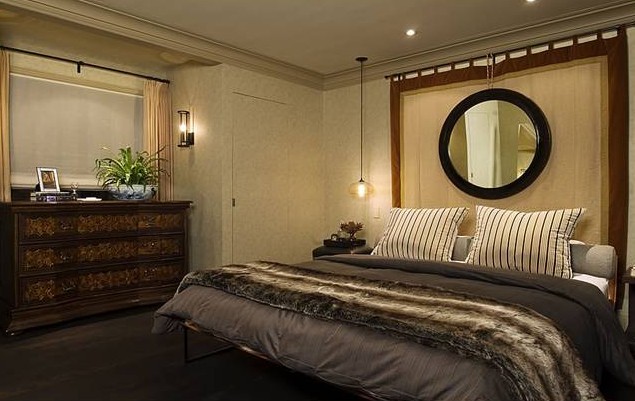 The latest issue of Capitol File magazine dropped this week.
I'm thrilled to say that a Georgetown pied-a-terre designed
by Huntley & Co. is featured in its pages. Not only because
it's a big, glossy spread (yes, hello!), but also because it's one
of my favorite projects in recent years. The residence was a
disaster with amazing potential - an 80s interior (think
white laminate and pleated valances - bleh!) in the heart of Georgetown
with views of the canal. Luckily, this hidden gem was purchased by my
client, an Irish businessman with great taste and the desire to take risks.
Millwork modeled after English cabinetry, a state-of-the-art German
kitchen, bathrooms of marble and onyx, a custom wood parquet floor
and every luxurious textile known to man: velvet, shagreen, ostrich,
cashmere and silk. The end result was a rich and inviting space perfect
for dramatic entertaining or quiet nights at home. The consummate
American landing pad for a European world traveler.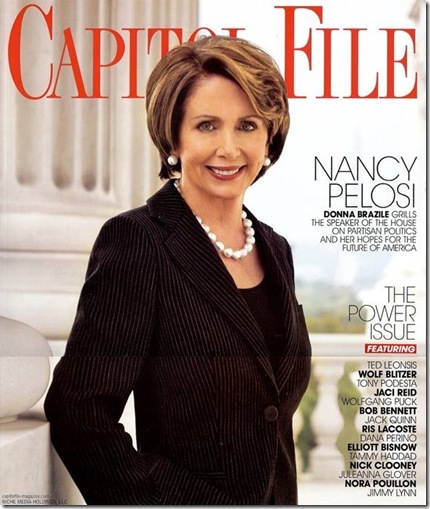 Speaker of the House Pelosi graces the cover.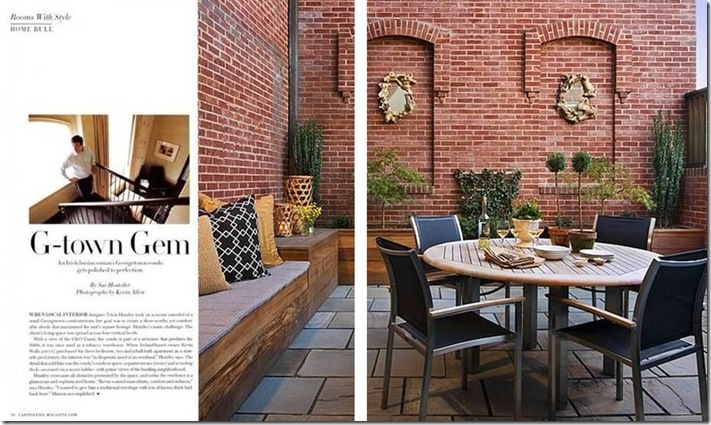 The opening pages feature the terrace dining area off the kitchen.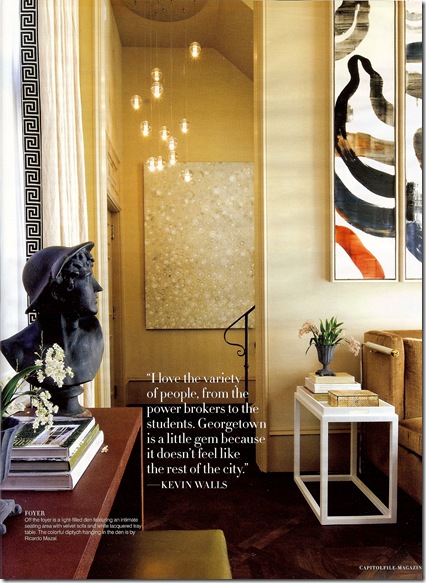 A view from the den into the foyer with
art found in DC, Chicago and Spain.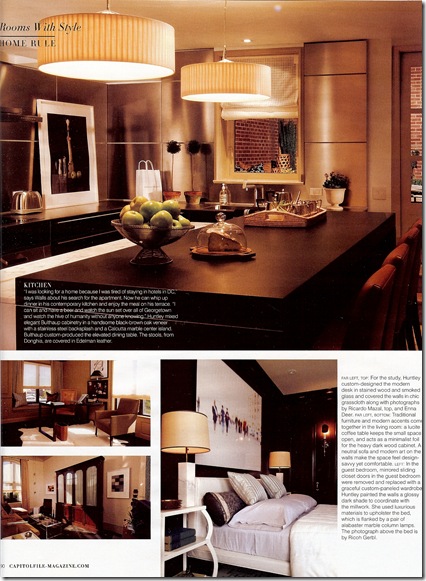 The kitchen at top is a favorite of most visitors.
The study, den and guest bedroom are shown beneath.
Hoping you all find a bit of inspiration for your own homes!
Tricia xo