Georgetown Garden Tour This Saturday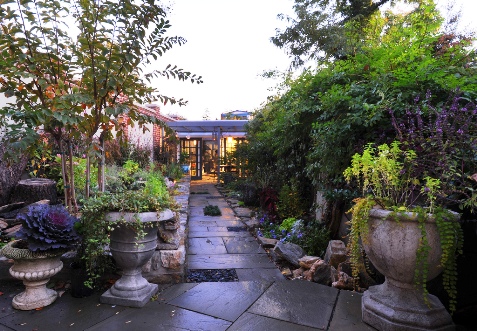 The annual Georgetown Garden Tour, sponsored by the Georgetown Garden Club, with a tour of eight beautiful private gardens is this Saturday, May 5, 2012 from 10:00 am to 5:00 pm.
Each garden presents a unique perspective on designing outdoor space in this historic neighborhood. The 2012 tour includes the magnificent gardens of the Bowie-Sevier house on Q Street as well as several other gardens, both intimate and grand.
Tour tickets are available at $35 the day of the event at any of the gardens or at Keith Hall, Christ Church, 3116 O Street. A tea for ticket holders takes place from 2 to 4 p.m. at Keith Hall.
For more information, contact Georgetown Garden Tour.