Georgetown Friend Raiser to Save the C&O Canal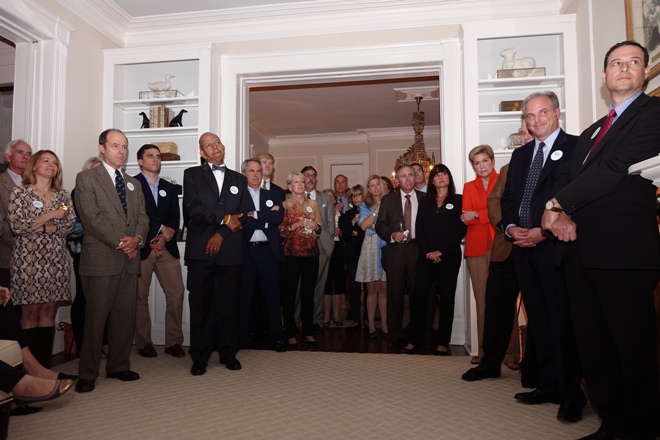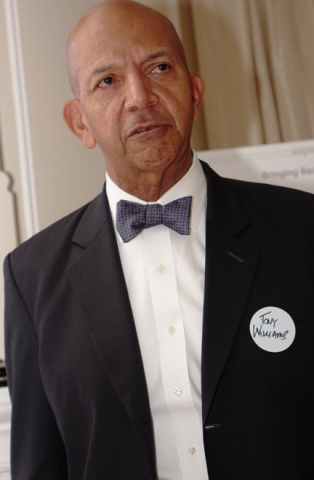 Wednesday evening marked the official launch of Georgetown Heritage, a non-profit organization dedicated to promoting and presenting the history of Georgetown. First order of business-- raising awareness of the acute need to fund improvements to preserve the historic C&O Canal.
Nancy Taylor Bubes graciously opened her elegant home to 60 friends, neighbors and business leader who share her interest in saving this national asset. Over cocktails and hors d'oeuvres, guests mingled before the remarks.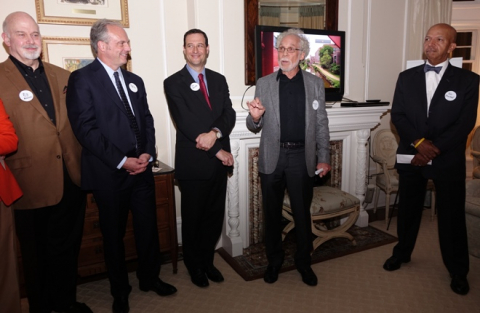 Spearheading the efforts of Georgetown Heritage are Georgetown developer Richard Levy, Georgetown BID CEO Joe Sternlieb, Neil Mulholland, President and CEO of the National Parks Foundation and Superintendent of the C&O Canal Kevin Brandt.
Richard Levy announced the formation of Georgetown Heritage to "protect and tell the history" of this industrial waterway turned national park. The first step in building a coalition is to engage residents, the National Parks Service, non-profit groups, and business interests to plan for the future of the Georgetown section of the C&O Canal.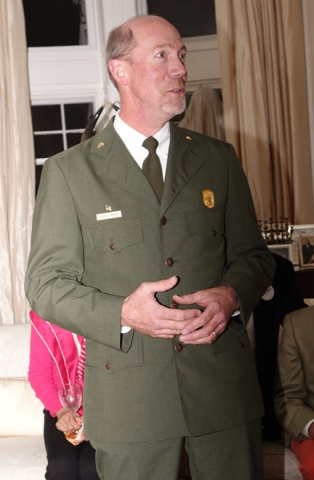 Special guest, and long-time supporter of Georgetown, former DC mayor Tony Williams urged everyone to support "this important cornerstone of our city."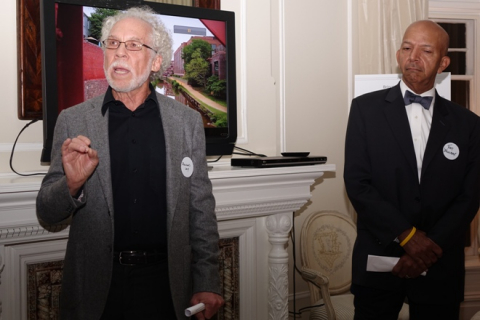 After thanking former DC mayor Tony Williams for his continuous efforts, Sternlieb explained, "One thing I've learned is that when the community comes together with city government, you can do anything." The first phase in restoring 'Georgetown's Crown Jewel' as the project is described in the BID's Georgetown 2028 15 Year Plan is to fix the lock and build a new boat. "That will cost $9 million, he explained "and why we're here having this friends raiser."
A short film was shown. From a commercial port started in 1828 by George Washington to open up the country to the west, to the creation of the C&O Canal National Historical Park by Richard Nixon in 1971, the Canal has been an integral part of Georgetown life. "For 40 years, the one mile section of the Canal in Georgetown was a popular destinations for visitors, residents, and school field trips, with mule-drawn boat tours providing an authentic, immersive experience."
Georgetown Heritage plans to raise $3 million each from the community, the city and the park service.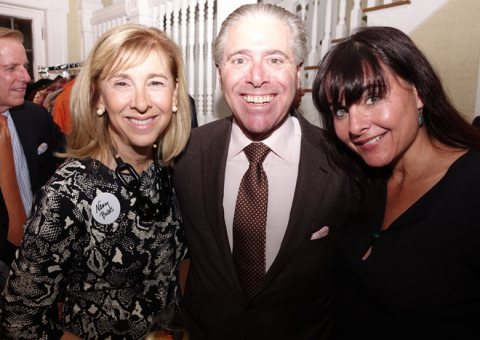 For more information, visit Georgetown Heritage.