Georgetown French Market April 26-28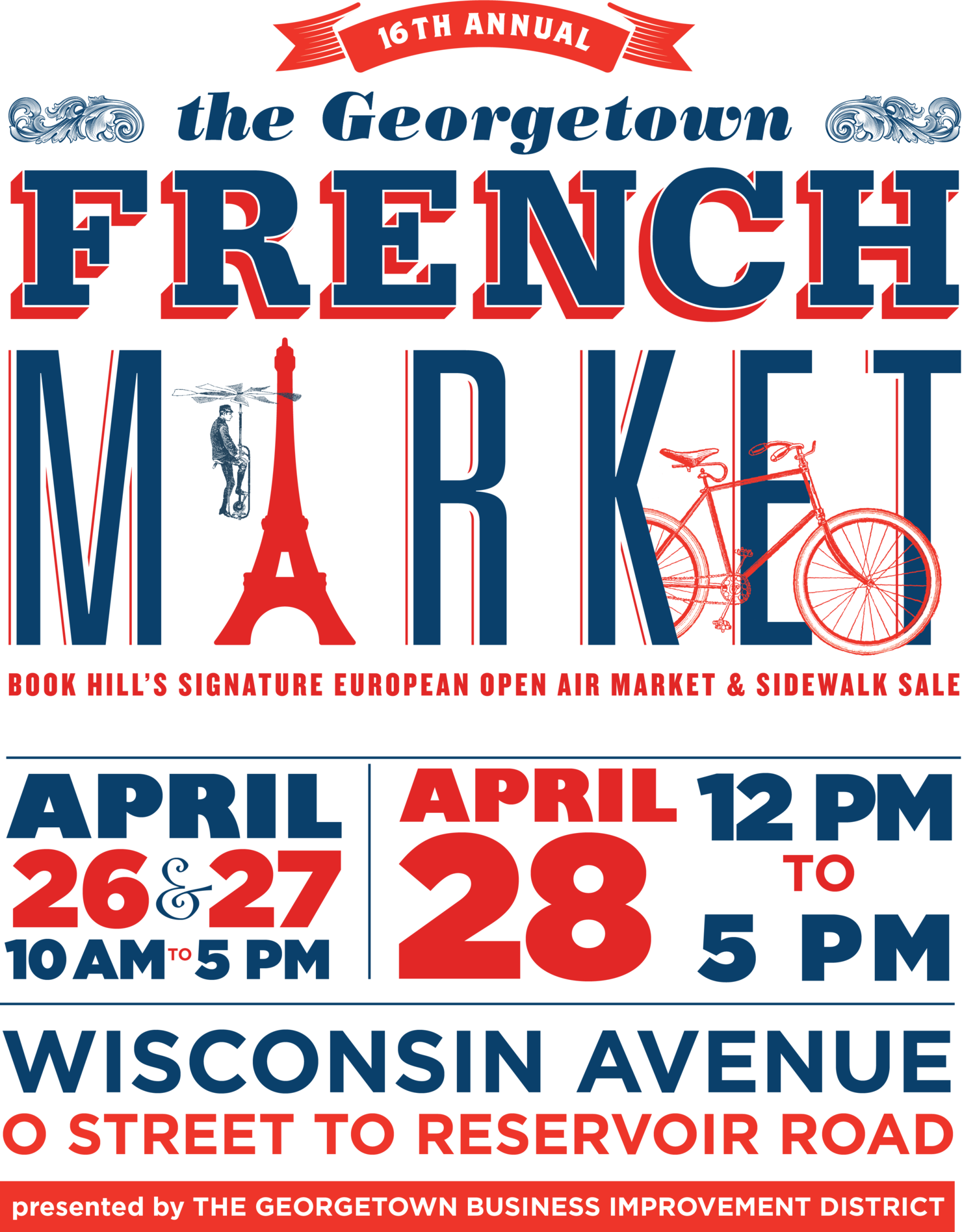 WHAT
Dust off your berets for the 16th Annual Georgetown French Market, presented by the Georgetown Business Improvement District, where the charming Book Hill neighborhood of Georgetown transforms into a Parisian-inspired open-air market.
More than 35 locally-owned boutiques, cafes, salons and galleries will feature designer goods, art, home furnishings, French fare and more. Some items up to 75% off.
Facepainting, caricature artist, roaming whimsical street performers, and live French and gypsy jazz will offer fun and entertainment for all ages.
*/
WHEN Friday and Saturday, April 26 - 27, 2019: 10:00 am to 5:00 pm Sunday, April 28, 2019 - Noon to 5:00 pmWHERE Along Wisconsin Avenue from O Street to Reservoir Road.
WHO
Click here for participating businesses.