Calendar
|
August 2, 2022
|
Georgetown Field Day
Yoga, HIIT and basketball at Rose Park.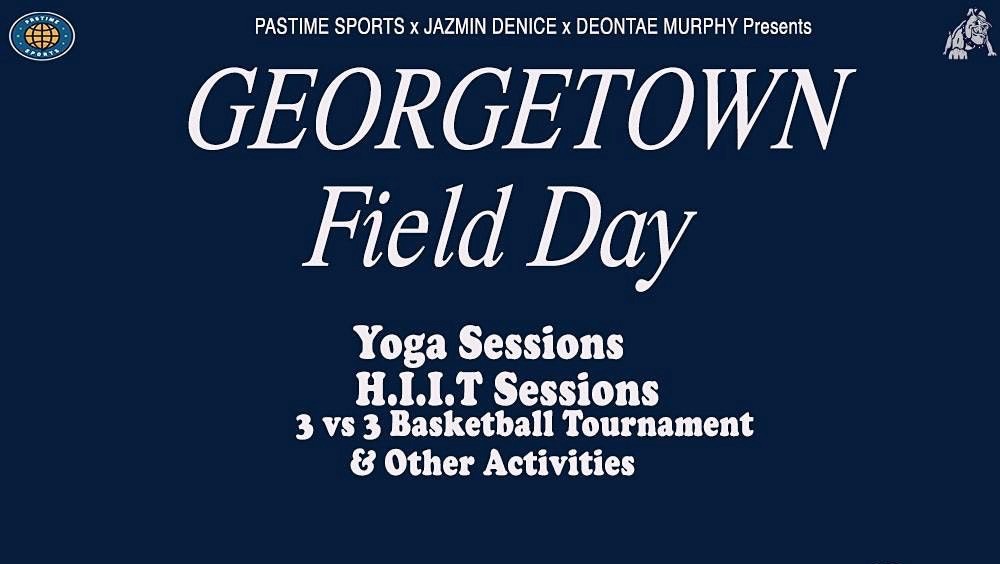 Join Georgetown Field Day on August 27, 2022 from 10:00 am to 5:00 pm at Rose Park Recreation Center. 
It's a day of health, wellness and fun with a yoga session or HIIT (high intensity interval training) of your choosing. Also, the first annual co-ed 3 on 3 basketball tournament.
Participants are encouraged to bring their own yoga mats but yoga mats made by @Jazmindenice will be available, first come first serve.
The 3 on 3 event will be a fun and competitive filled double elimination tournament.
To register a team please contact ATF (atf4world@gmail.com) or Deontae Murphy (Deontae2011@gmail.com) 
All players must purchase a player ticket to participate. Purchase all tickets here.
Rose Park Recreation Center is located at 2609 Dumbarton Street in Georgetown.