Georgetown Father's Day 8K fun for the whole family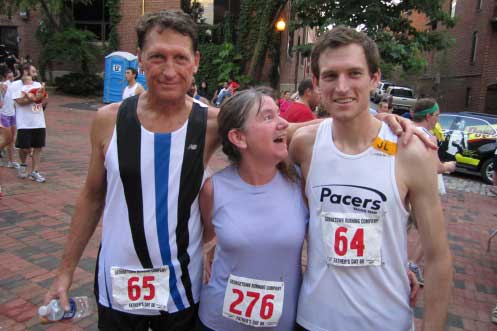 M Street bustled late Sunday afternoon, with its usual mix of walkers, cars, shoppers, eaters and visitors. But just to the south, about 300 men, women and children gathered with a single purpose. They were there to run a race, the annual 8K Father's Day race organized by the Georgetown Running Company on M Street.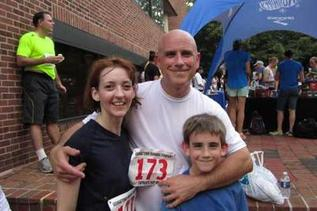 It wasn't just for fathers – whole families were running, mothers and fathers with their sons and daughters, along with a mix of younger and older runners, men and women. In fact the winner, Andrew Dumm, at 24 minutes, 58 seconds, was joined by his father, Ken, and his mother, Meredith.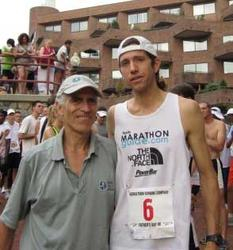 Also racing was Olympic marathon hopeful Michael Wardain. He has qualified for the 2012 trials in Houston, the next step on his way to London.
The race was along the C & O Canal, starting and ending at Potomac and Grace Streets. After the race, the runners were treated to Georgetown Cupcakes and Skinny Water and a happy hour at nearby Chadwick's for the over-21 set.