Georgetown Farmers Meet Market in Rose Park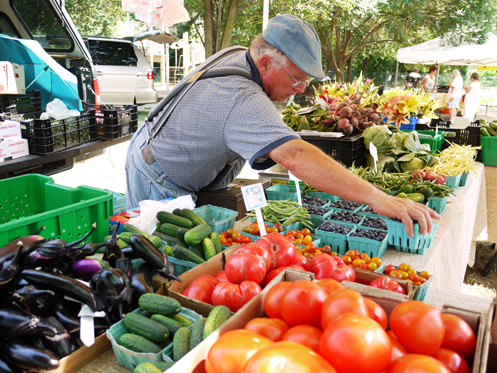 If it's Wednesday, you'll find neighbors, kids, dogs, tennis and basketball players all converge at Rose Park where a producer-only market is The Villages' answer to "What's for dinner (or breakfast)?"
Market selections include fresh locally grown produce, the season's most colorful blooms, hormone-free beef, authentic Belgian waffles, quiche, croissants, vegetable soups, and even paella!
Image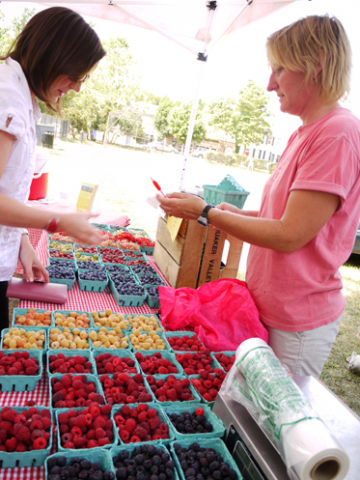 Winifred ('Fredi') Schulteis sells berries
Image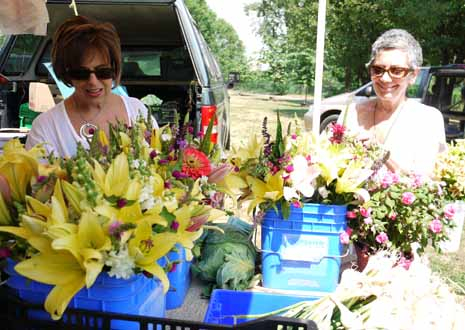 Georgetown interior designers Barbara Myer and Bonni Braverman stop to smell the flowers
Image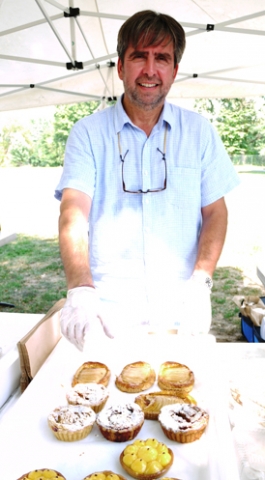 Claudio Schmidt with Bonaparte Breads French pastries
Image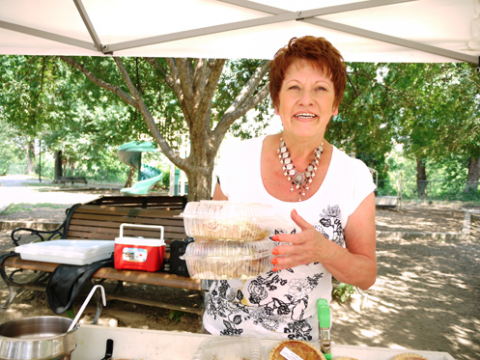 Joelle Coats of Les Caprice de Joelle Catering Services offers paella, soups, and crepes
Image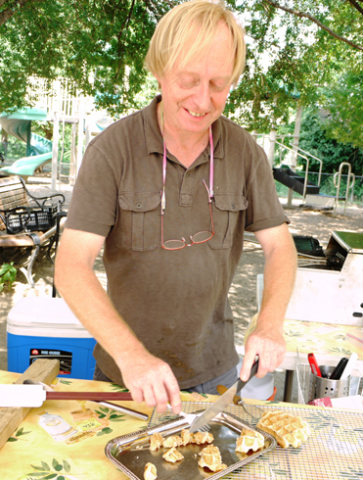 Christian Fourdin makes Belgian waffles
Now in its eighth year, the Georgetown Farmers' Market in Rose Park, sponsored by the Friends of Rose Park in cooperation with the D.C. Division of Parks and Recreation, is open from 3:00 until 7:00 p.m. every Wednesday (rain or shine) from mid-April until the last Wednesday in October at the corner of O and 26th Streets. It is one of two community markets whose proceeds are used in the Georgetown community (the other is on Saturday mornings across from Safeway on Wisconsin Avenue.)
Image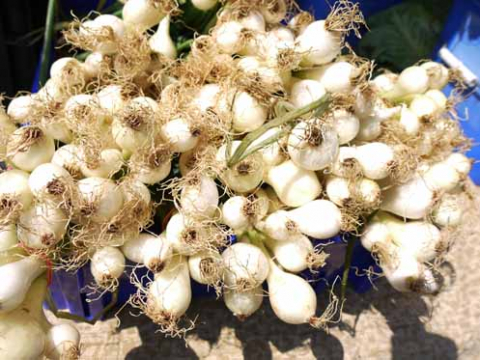 Spring onions from Anchor Nursery
According to Leslie Wheelock, market founder and Georgetown resident, coming soon, recipes made with seasonal local produce and products found at the market.
Image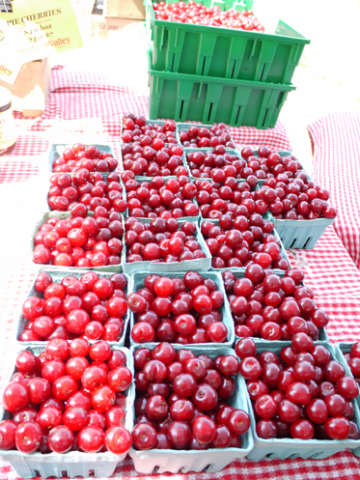 Fredi's cherries
Also planned, expanding the number of vendors (from 4 to 8 or so) and re-utilizing the driveway between the basketball court and the tennis area.
Image