The Georgetown Dish Dishes at Cafe Milano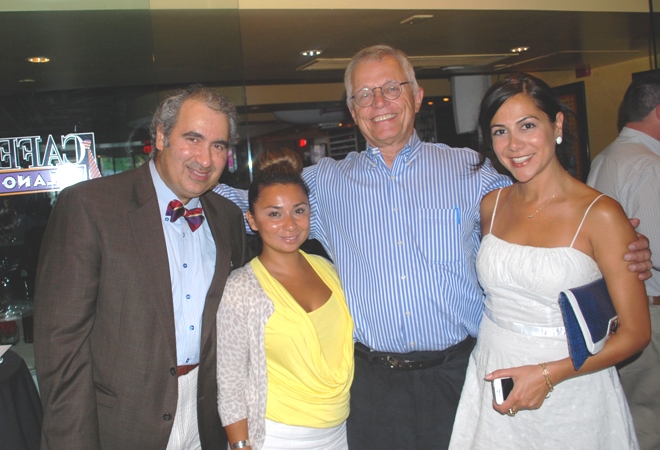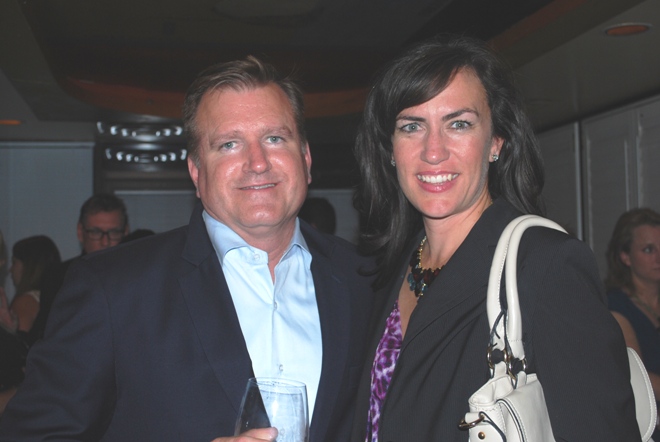 Back in "This Town," Georgetown Dish writers, editors and advertisers fresh from summer vacations and business trips to spots around the globe gathered at Cafe Milano Monday night to talk shop, exchange experiences, participate in gossip about local politics or just play catch-up.
Guests sipped on Cafe Milano owner Franco Nuschese's exquisite wine and consumed trays of tasty hors d'oeuvres.
Jim Bell, CEO and founder of Beasley Real Estate, who travelled to London, said he plans to make a major announcement into a local market very shortly. (We were clued-in but we are holding back until his PR rep D'Ann K. Lanning officially breaks the news to all media outlets at once).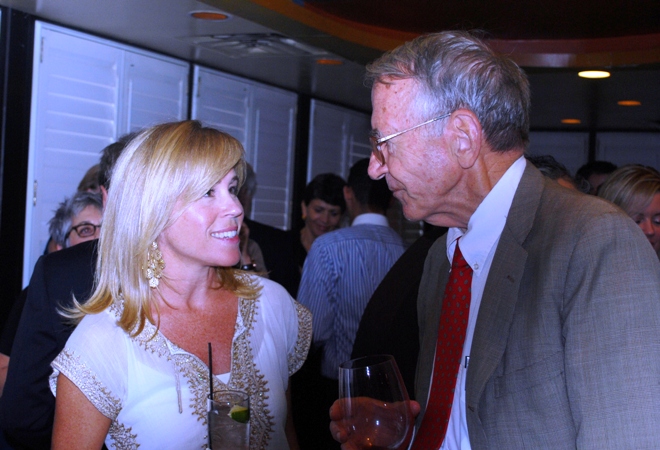 D'Ann took down time on her own, venturing near Los Angeles to The Mission Inn Hotel & Spa.
Back from Nantucket were Dr. Tina Alster and Paul Frazer.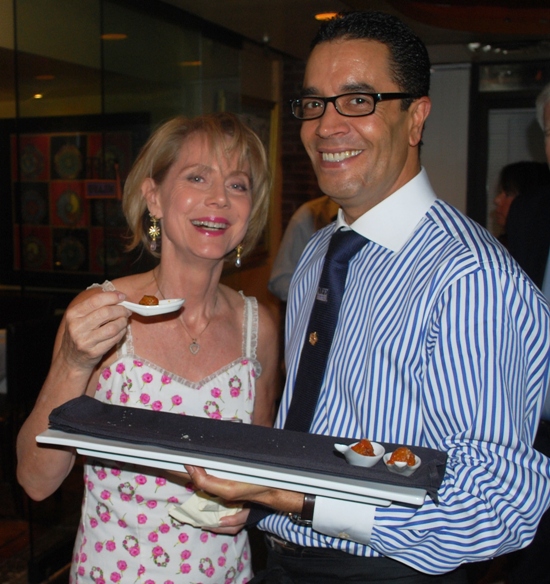 It was the Mediterranean for Bonhams' Martin Gammon, who spent most of the month in the Greek Isles, while Washington Fine Properties' Kimberly Casey visited the beaches of Mallorca and Ibiza.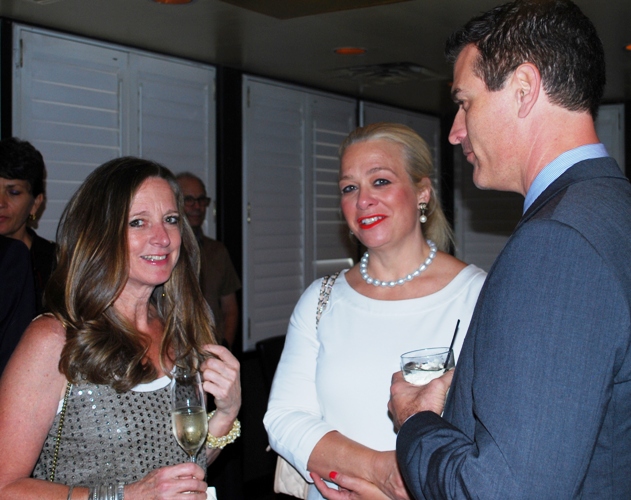 Just to mention a few other trips taken by contributors, advertisers and friends of the Dish: they included places such as Puerto Rico, Russia, The Netherlands, Germany, Italy, Estonia, Lake Tahoe (Nevada), and South Beach (Florida).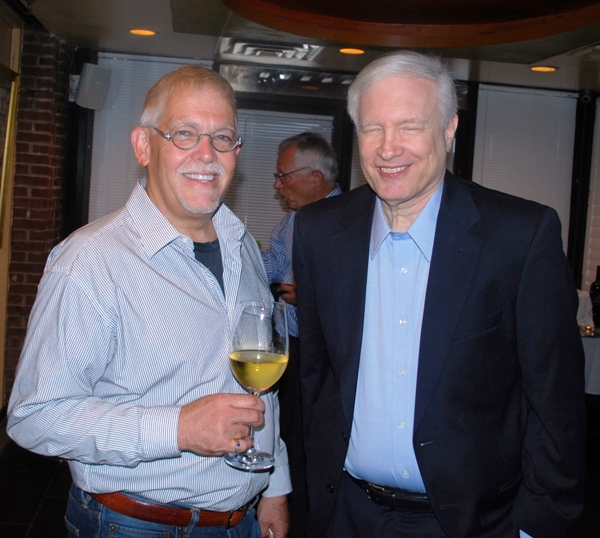 Staying close to home was on some agendas, too. Constance Chatfield-Taylor spent the summer fixing up her historic house in Upperville, Va.
Resident wine connoisseur, Gregoire Poirier tasted his way through Bordeaux (mais bien sûr) and New Mexico.
Social photographer Neshan Naltchayan ventured to the Revel Casino in Atlantic City, N.J., and plans to return in mid-September to cover the Miss America Pageant. After seven years in Las Vegas, the national pageant is finally returning home to Atlantic City where the pageantry began way back in 1921. Neshan, always one to know the inside story on so many things, regaled those details to party-goers who were not up to snuff on the pageant update.
After delectable desserts of chocolate truffles and lemon tiramisu, guests made their good-byes toting gifts of Dish water bottles.