Georgetown Cupcake Honored at Night of Vision Gala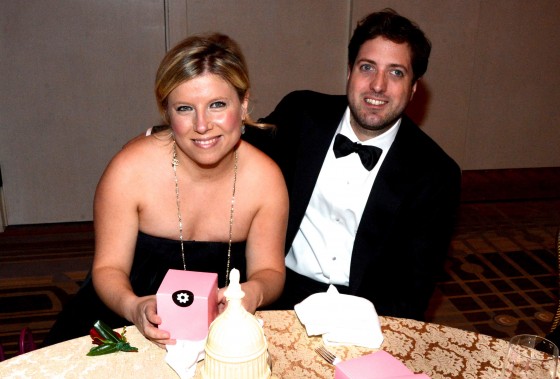 It's true. Wolf Blitzer is now just another pretty face joining the ranks of Elizabeth Taylor, Cindy Crawford and Johnny Depp – all of whom have participated in Celebrity Specs, a fundraising and awareness project featuring eyeglasses and sunglasses along with autographed photos donated by famous personalities. The Celebrity Specs exhibit has been on display at the Shops at 2000 Penn and Westfield Wheaton. How do we know this?
On Saturday, March 2, we went to the Prevention of Blindness Society of Metropolitan Washington (POB) for its annual Night of Vision Gala at the Four Seasons in Georgetown.
The gala's theme was "Building New Visions," and the organization honored Dr. Maxwell Helfgott with the Professional Service Award established in 1987 to be given annually to the person who best exemplifies the spirit of POB's mission and its commitment to the community.
Georgetown Cupcake was presented the Community Service award for their support and donations at the 2012 American Girl Fashion Show.