Georgetown Canal Gets $3M Funding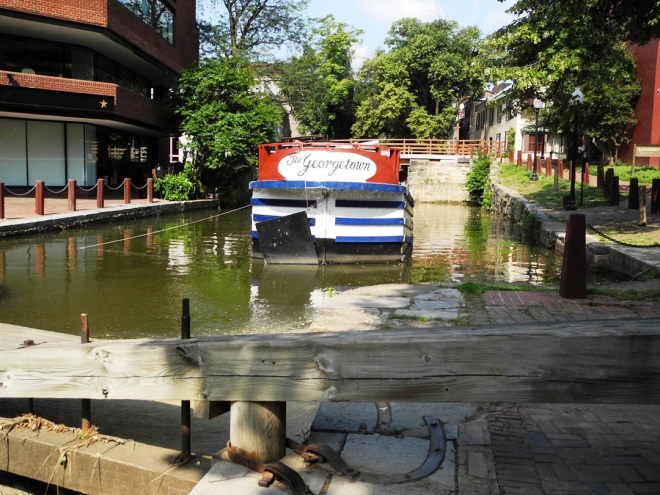 Councilmember Jack Evans announced Wednesday at the Georgeotown Business Improvement District's (BID) annual meeting that the D.C. Budget for next year includes $3 million for restoration and education efforts for the Georgetown section of the C&O Canal National Historical Park.
The funds will be used to support the six specific Canal action agenda items outlined in the Georgetown 2028 Plan, an ambitious agenda of 75 action items aimed to improve Georgetown's transportation infrastructure and management, public spaces, and economy. The 2028 Plan was created by the Georgetown BID and community stakeholders and officially launched in January 2014.
The Georgetown BID and interested community members have established Georgetown Heritage, an independent 501(c)3 nonprofit organization with the mission of promoting and presenting the history of Washington D.C.'s oldest neighborhood. Georgetown Heritage has selected the C&O Canal as its first priority.
"I am pleased to report today that my efforts to get the city to support the C&O Canal initiatives in the Georgetown 2028 agenda have been embraced by the Council. We have approved $3 million to the C&O Canal efforts of the BID and Georgetown Heritage. These funds will be used to fix Lock 4, build a new canal boat, and support comprehensive planning efforts to improve lighting, the towpath, wayfinding, and interpretation," said Councilmember Evans.
"The C&O Canal is a unique feature of our region and a living piece of America's history," said Joe Sternlieb, CEO of the Georgetown BID. "It's a window into the story of our industrial past, and is also a place for exercise, recreation, and reflection."
The BID and Georgetown Heritage have worked closely with the National Park Service to identify priority projects for a first phase, to include building a new boat for interpretive programming, major infrastructure repairs, and a comprehensive planning effort to improve safety, access, infrastructure, and wayfinding, and to revitalize the park through interpretive and educational programming and recreational amenities. In addition to the $3 million contribution from the District government, Georgetown Heritage has pledged to raise an additional $3 million from private philanthropic supporters, and is pursuing national and private sources to address the Canal Park's deferred maintenance and infrastructure issues.