Georgetown business leader joins D.C. Council staff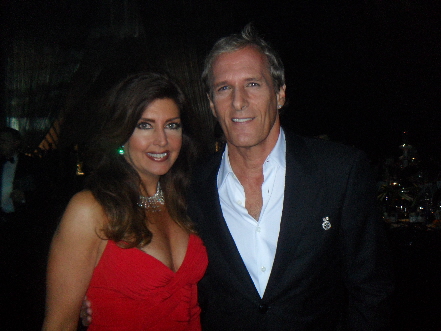 Beth Webster, well-known in business circles in Georgetown, has been named the new Business and Community Outreach Director for the D.C. Council Committee on Small and Local Business Development chaired by Councilmember Vincent Orange. In addition to staffing a recent hearing on small business job creation, including witnesses from Georgetown, Webster is focused on attracting television and movie production to the District.
"We are elated to have Beth on staff," said Orange. "She has the skills, energy and motivation to assist in achieving the mission of the Committee on Small and Local Business Development."
To attract more film and television production, Webster said, the District needs "an attractive incentive package, providing an environment for production crews, additional and sizable sound stages and decreasing obstacles to permitting on the Federal and local levels." A public hearing on the issue is scheduled November 9th at 10:00 am in the John A. Wilson Building.
"We hope these presentations by experts will assist us in making the case to both our executive and legislative branches of government," Webster said. Experts from Beverly Hills, New York, and other filmmaking hubs are scheduled to appear.
In addition to her work for the Georgetown Business Association, Webster is connected in Hollywood, having attended the recent Emmy Awards. "Our goal is to make D.C. more movie friendly, to increase film and television production, create jobs, and make D.C. a destination of choice for production. Ideally, we would like to have two permanent television series produced here," she added.