Georgetown Business Honors MPD, Businesses at Yearly Meeting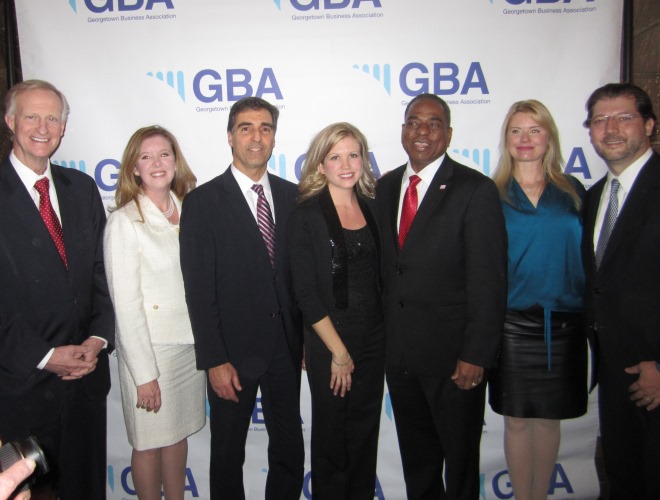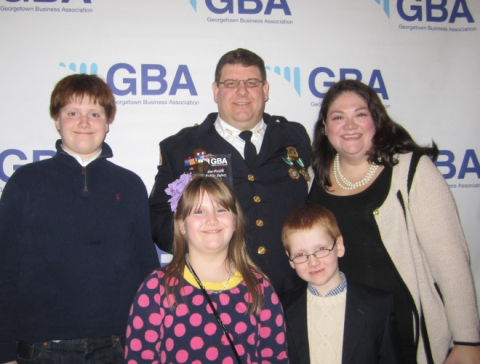 Georgetowners filled the basement entertainment venue of Dumbarton House on Q Street on Wednesday for the Georgetown Business Association's (GBA) annual meeting--and party. Central to the event was the usual highly anticipated awards to recognize police officers, businesses and overall public service. MPD officers Robert Anderson III and Jonathan Geer received the Joe Pozell public safety honors, John Wiebenson and the BID cleanup team took the Art Schultz Communitarian honors, Tom Russo of Chadwick's was business person and Cannon's Fish Market was business of the year.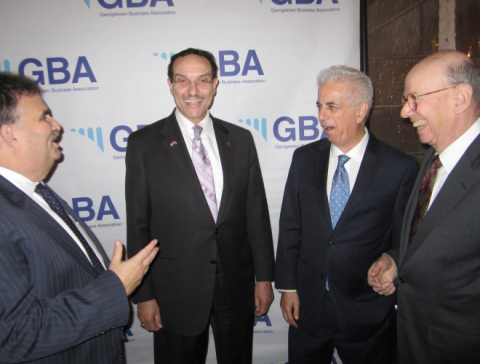 Councilmember Jack Evans, an East Georgetown resident, assisted with the presentations, joined by colleagues David Grosso and Vincent Orange. Barbara Wells ably represented her husband, Councilmember Tommy Wells. Mayor Vincent Gray arrived just in time to give brief remarks and then mingled with guests as the party got underway. Other elected officials were Commissioners Ron Lewis, Bill Starrels and Ed Solomon from Advisory Neighborhood Commission 2E, Georgetown.
In the business session, Riyad Said, Janine Schoonover and Karen Ohri were reelected as president, vice president and treasurer, respectively