Georgetown BID Undertakes '2028' Planning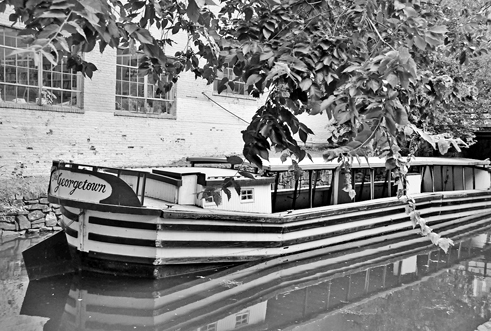 By Brady HoltCurrent Staff Writer
Where does Georgetown want to be in 15 years?
As the community faces increased competition from new, transit-friendly hotspots around the city, the Georgetown Business Improvement District is seeking ideas to boost the neighborhood's appeal to visitors and make it easier for them to get there.
The "Georgetown 2028" planning process, which drew about 70 people to its first public meeting on Thursday, is relying on crowd-sourced suggestions as well as pitches from the business group itself. A community task force, managed by the BID, will study the ideas and feedback in order to issue draft recommendations in September, followed by a final report in November, according to Joe Sternlieb, the business group's CEO.
The process has already generated a wide variety of ideas, including improving transit connections, widening sidewalks, lifting the moratorium on liquor licenses and adding amenities to the C&O Canal. But in an interview, Sternlieb said the BID is not prepared to endorse any of the ideas yet, and that the task force will likely weed out many based on practical objections or community opposition.
"We're not trying to sell people on ideas," said Sternlieb. "We're trying to float lots of things and see what rises to the top."
Transportation issues have been the most widely discussed so far, he said, because without a Metro station or obvious bounty of parking, Georgetown is too often seen as an inconvenient destination. Popular ideas have included pushing for a Metro station and streetcar service — with the latter ideally reaching to Georgetown University. Also under discussion are a gondola connecting to Rosslyn — modeled after a similar service in Portland, Ore. — and a pedestrian bridge or water taxi to Roosevelt Island.
To improve the pedestrian experience and safety, some participants in Georgetown 2028 have called for reducing parking on M Street to accommodate wider sidewalks, and for instituting "Barnes Dance" traffic signaling at M Street and Wisconsin Avenue that would stop all car traffic at times to give pedestrians free reign at the intersection.
Other transportation proposals have included higher-priced on-street parking and construction of a new parking garage.
But it's not enough to make it easy to get to and around Georgetown — the neighborhood also needs amenities to encourage visitors to come in the first place, according to participants in the planning process. Sternlieb said he was particularly enthusiastic about suggestions to boost the appeal of the C&O Canal as a destination by improving signage and adding walking tours. Other suggestions have also included replacing the historic canal boat — presently out of commission — and allowing canoeing and kayaking within the canal.
Besides soliciting feedback on the ideas, the business group must also weigh practical measures, said Sternlieb. "People might come up with stuff that they really love and want us to work on — and it costs $3 billion," he said.
Many initiatives will involve the BID lobbying for a particular change or new program, or facilitating another group's efforts to implement it, he said. Smaller steps, such as efforts to make it easier for visitors to find parking, and real-time bus arrival displays, can be handled by the BID on its own in the near future, Sternlieb said.
Ron Lewis, who chairs the Georgetown advisory neighborhood commission and attended the Thursday meeting, said he hopes the process will lead to long-term improvements for Georgetown.
"It has that potential, but it's too early to say," said Lewis. "Certainly some of the low-hanging fruit can be dealt with in the short term — good ideas that are just waiting to be articulated and set forward. Others will take more careful study. I think overall some good things can come of it."
The BID will accept new proposals as well as feedback on existing ideas at the project website, plan.georgetown2028.com.
Current staff contributed to this report.
This article appears in the June 19 issue of The Georgetown Current newspaper.