Georgetown Art Show Draws Crowd to House of Sweden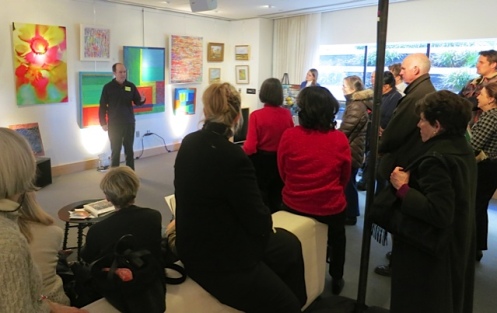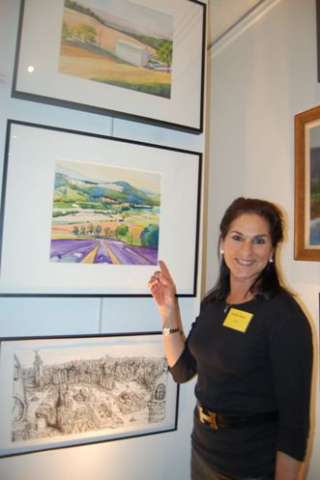 The opening reception for Georgetown ARTS 2013 drew over 440 people to the House of Sweden to view the works of 31 Georgetown artists.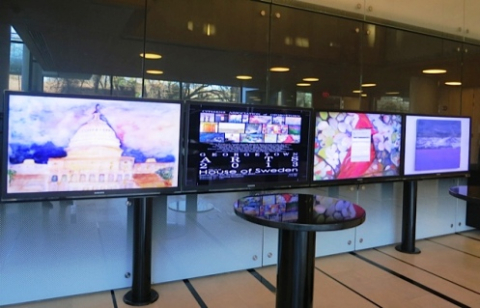 Georgetown Arts 2013, the 4th annual art show of the Citizens Association of Georgetown started with the gala opening reception Thursday evening and also included a fascinating Artists Salon on Saturday with presentations by artists Guy Fairlamb, Joan Konkel, Sidney Lawrence, Jane Lepscky, Edward "Bear" Miller and Mary Wagner, who discussed their inspiration and experience, as well as their unique techniques.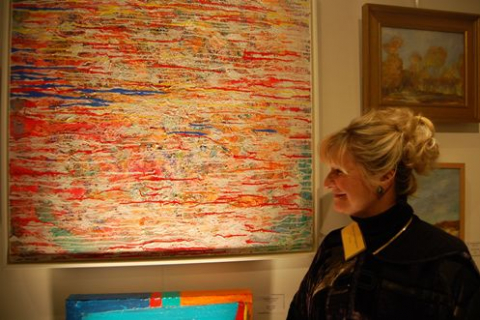 Artist Joan Konkel, who works with layers of metal and mesh to create low relief wall sculpture, conducted a demonstration of how to manipulate her signature mesh material to create different color and pattern effects. And artist Sidney Lawrence walked the audience through three of his featured art pieces, which included two mixed-media reliefs of ocean surfaces and a panoramic ink drawing of Stockholm.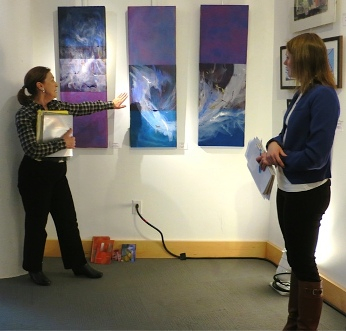 A very active committee worked for months organizing the four-day show which included oil and watercolor paintings, prints, sculpture and photography. Chair Laura-Anne Tiscornia was assisted by Cassandra Blohowiak doing public relations, and new Georgetowner and recent Corcoran graduate, Jennie Buhler designing and installing the show.
House of Sweden, lead sponsor of the show, was graciously managed by Cecelia Browning and Andrew Osborne. Other sponsors were Cynthia Howar & Washington Fine Properties, Atmosphere Lighting (which provided enhanced lighting for the show), PNC Bank, The Phoenix, Cox Graae + Spack Architects, Appalachian Spring, Clay Bourne Decorator, and Washing Framers' Workroom.
For a complete list of participating artists, images of their work and a price list, contact the CAG office: cagmail@cagtown.org.
Written by Betsy Cooley, Executive Director, Citizens Association of Georgetown