Georgetown Alumnus Wins MacArthur 'Genius' Grant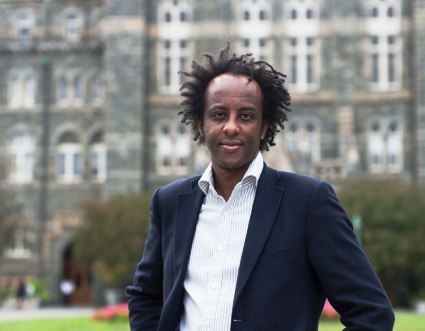 Award-winning author Dinaw Mengestu (C'00), Georgetown's Lannan Chair of Poetics, has won a "genius grant" from the MacArthur Foundation, Georgetown University announced Tuesday.
Mengestu, author of The Beautiful Things That Heaven Bears (Riverhead, 2008) and How to Read the Air (Riverhead, 2010), is among this year's 23 MacArthur Fellows. Each of the MacArthur Grant recipients receive a phone call "out of the blue" that they will each receive $500,000 in no-strings-attached support over the next five years. Read more here.