George Washington Portraits at Tudor Place Jan. 24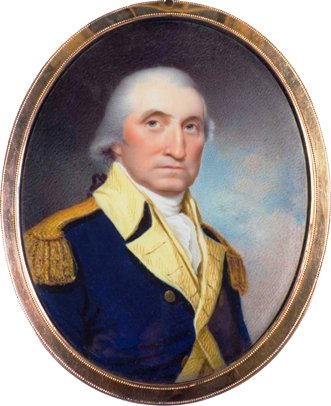 Come to Tudor Place for a lecture on "The Painter's Chair: George Washington and the Making of American Art" with historian and author Hugh Howard Thursday, January 24th at 6:30 pm.
Mr. Howard will explore the emergence of the American republic through the abundance of portraits of its most indispensable man, George Washington and the painters who defined him. As patron and subject, Washington launched the public's appetite for portraiture and history painting.
Mr. Howard reveals how John Trumbull, Edward Savage, Gilbert Stuart, Charles Willson Peale, and Rembrandt Peale toiled to create an art worthy of the revolutionary republic and the hero they turned into an icon. The lecture sheds light on the early role of art within the public sphere. The lecture will be followed by a tour of Washington portraits, some rarely seen, in the Tudor Place collection.
The event is complimentary for Landmark Society members, $15 for Tudor Place members and $20 for non-members.
Reservations must be made in advance by calling 202.965.0400 x 104 or email Braedon Renne.
Tudor Place is located at 1644 31st Street.