The George Town Club is Back!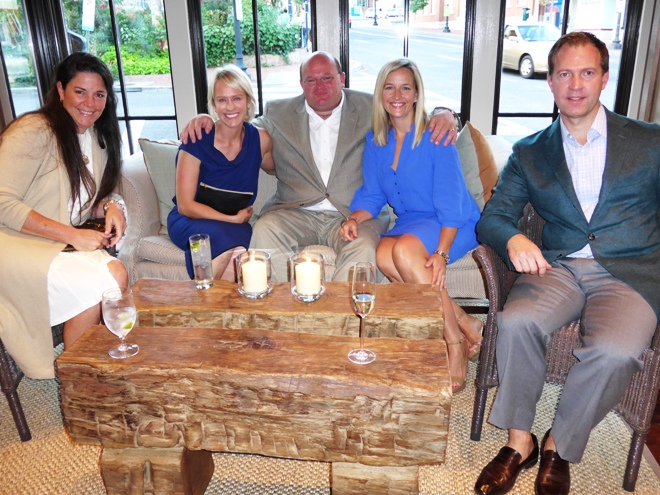 "We wanted to keep it relevant without an ounce of trendy," interior designer Andrew Law told The Georgetown Dish.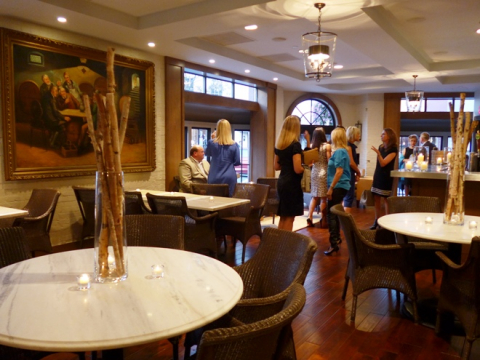 Imagine an historic venue famous for entertaining diplomats, socialites and leaders in business, government and academia, a place where art, politics, design, technology, wine, food and passionate people all come together - updated for the 21st century.
That's what Bo Blair, Debbie Winsor, Elizabeth Miller and Andrew Law, The George Town Club's Dream Team, have done.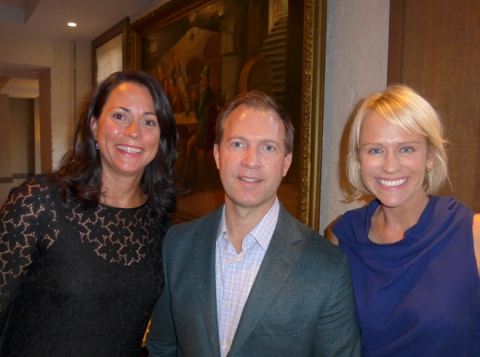 A few months ago, we showed you what was in the works, and Friday was the big reveal for members and friends. The first thing you notice is that the inner door has been moved to the right, so as you enter, your vision is unobstructed to Volta Place across the street, three rooms away.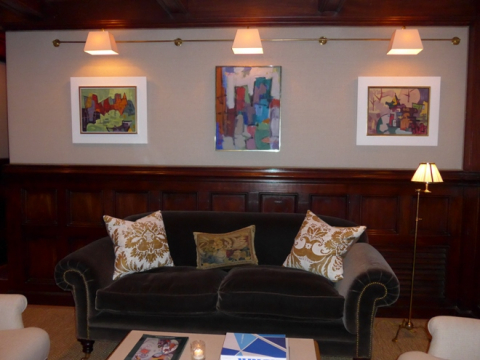 Old and new members have joined together to reinvent and reenergize this Washington institution centered around a lively new programming schedule, an updated menu (and new chef), and an openness to new ideas. Now the spaces reflect that vision.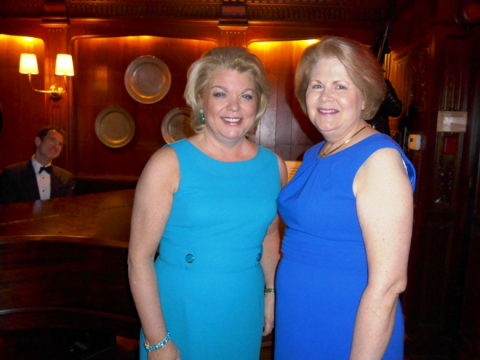 With the objective of retaining the rich carved millwork, upholstered seating bones (but slipcovered in ticking) and The Club's centuries old coziness, designers Andrew Law and Debbie Winsor went to work.
First things first."We took down the draperies and opened up the windows," explained Law. They moved paintings and antique prints, long stored away, and brought them out to rooms floored in sisal and washed in sunlight (and into a refurbished bathroom). Against a backdrop of white painted walls and brick, and grey trim, the art now dazzles.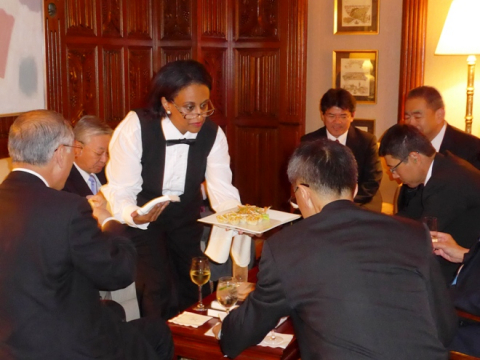 Thanks to George Hemphill and Hemphill Fine Arts, a stunning retrospecitve of American abstract expressionist painter, Jacob Kainen, graces the salon and library. Consider this art exhibit the first of many for the salon/club.
You'll find Janus et Cie wicker blending seamlessly with a Restoration Hardware sideboard. Add a dash of palmetto and driftwood, and the decor is elegant, inviting, modern, and ... relevant.
A world-class club for the neighborhood.