By George, it's ForkingDeals!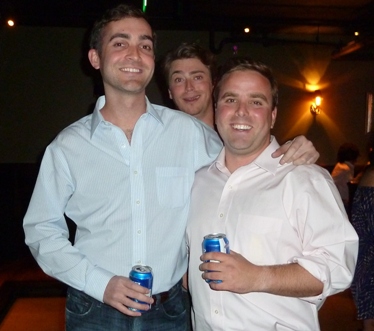 For the lucky 500 who had pre-registered for ForkingDeals, an hour-long free open bar awaited them inside George. The line outside this popular Prospect Street nightspot formed well in advance of 10:00 pm when guests were ushered in and welcomed by Will Lee.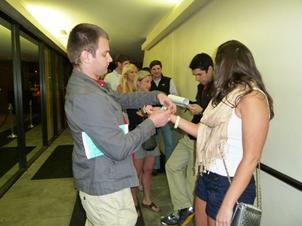 Host for the evening, and president of ForkingDeals, Lee is a D.C. native who lives in Georgetown. Before launching his local coupon website, he spent four years in the D.C. commercial real estate industry after graduating with business and marketing degrees from the University of Dayton.
As he told The Georgetown Dish, "I love great deals and have always searched out the best deals for everything I do. As someone who is socially hardwired, I enjoy restaurants and the social scene and was an early subscriber to all the daily deal websites."
After continuously receiving emails for things he wasn't interested in, in places miles and miles from where he and his friends lived, he started talking about a deal site featuring great neighborhood restaurants, night spots and food merchants. Neighborhood deals for neighbors. As a businessman, the idea evolved as a way to support "the neighborhood" with exclusive local restaurant deals.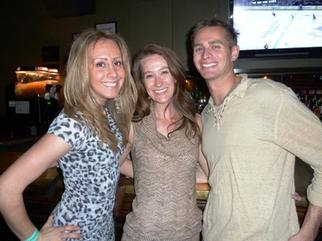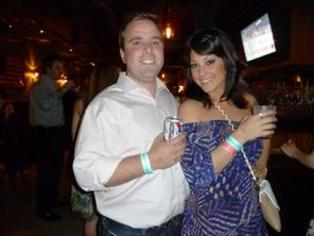 An opportunity for subscribers to experiment with different restaurants and food purveyors, Lee explains, "ForkingDeals will offer targeted advertising for the businesses and neighborhood deals for its subscribers." Keeping it local, the deals are in Georgetown, Foggy Bottom, Dupont Circle and Glover Park.
Officially starting next week, Thursday night was all about hanging out with friends at George. "It's a great idea," said John DiCamillo, who was enthusiastic to support his friend.
Sarah Velerio was there with fellow Georgetown residents Meredith Gramann and Patrick Robner. "I'm happy to have a Georgetown-based coupon site that understands the specific interests of the people who go out here," said Sarah.
To become a charter member, sign up at www.ForkingDeals.com and be among the first to try the "best" in the neighborhood. As Lee says, "Supporting merchants in your neighborhood is the best way to make your neighborhood great."