Gentile takes art under her Contemporary Wing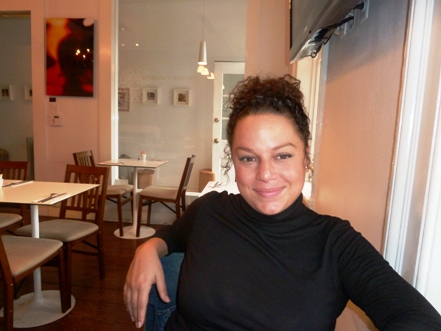 It wasn't until 2009 when she brought Manifest Hope to Georgetown that I saw Lauren Gentile in action for the first time. Shepard Fairey with his iconic 'HOPE' poster, the exhibition of 250 artists inspired by the Obama Inauguration, and a sold out show at 3333 M Street. Classic Gentile.
"Outside of Washington we're known for galleries and museums. No one has ever taken advantage of the synergy between the two." Over lunch at Puro Café, Gentile talks about her latest project. "I want to make D.C. the go-to place for contemporary art nationally and internationally."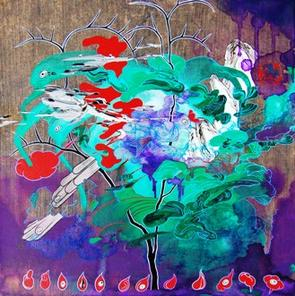 After considering a move to New York, Gentile decided to stay here and start her own gallery.
Founded to advance the work of emerging artists who will be defining American art in the next decade, Contemporary Wing opens November 3, 2011 with a soft launch of commissioned work in the space formerly occupied by Irvine Contemporary, which closed in August.
Why now? "A lot has changed in the art world since 2008, with the collapse of the financial markets. There's a big fusion … of dealers, artists, educators, artsy events, and government, all these different platforms intersecting."
Wherever business and art converge, Gentile is there. For six years as director of Irvine Contemporary under Martin Irvine, she placed exhibition art into private and corporate collections, curated major exhibitions, and, as a certified appraiser of fine and decorative arts and expert in the economics of the international art market, advised clients on their investments.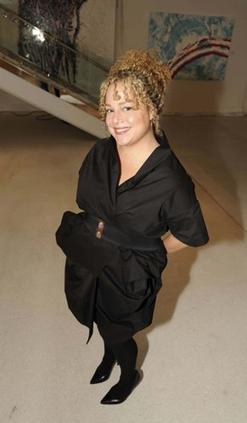 She started collecting early. "I had a stamp collection as a kid." Laughing, Gentile also recalled unionizing her babysitter club. An Ohio native, at eight Gentile started her own newspaper called 'Brighton Road Press', sending her dad to Kinko's, and charging customers a nickel a copy.
But it was Chicago dealer Floyd Bucheit, who opened art doors for the 21 year-old Gentile, introducing her to classical music and sushi, while she catalogued his world-class collection of Biedermeier furniture.
She studied art history, Italian, and German at the School of the Art Institute in Chicago, the University of Florence and the Goethe Institute. With an M.A. in art business from Sotheby's Institute in London and B.A. degrees in art history and international studies from DePaul University in Chicago, Gentile was on to the private sector working with art hedge funds, auction houses and galleries.
"I'm the kind of dealer who knows how to get a great piece of work, one that fits perfectly with my client's collection. I just put them in front of it."
As her client base expands globally, Gentile's vision is simple. "I want to monetize creativity." Me too.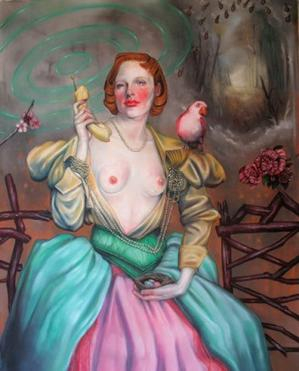 Contemporary Wing's first major exhibition, NEXT GENERATION, is planned for February 2012. Timed to complement the Corcoran Gallery of Art's exhibition of the Rubell Family Collection, Contemporary Wing invited each artist represented in 30 Americans (31 contemporary African American artists of the last three decades) to identify one or two American artists working today who are "up and comers" of the next generation.
Contemporary Wing is located at 1412 14th Street NW. Tel: 202.730.5037