Culture
|
November 15, 2023
|
The Genius of Gianni Versace Alive
A documentary at the Embassy of Italy on November 30, 2023.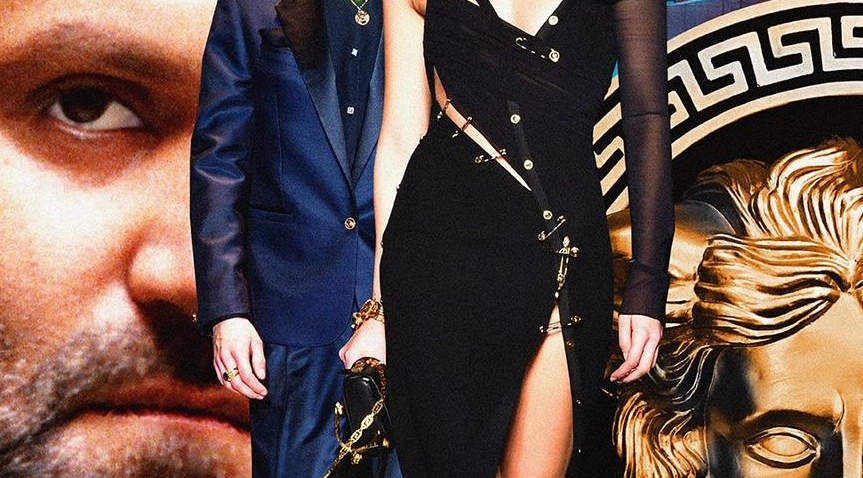 The Italian Cultural Institute of Washington presents The Genius of Gianni Versace Alive directed by Salvatore Zannino on November 30, 2023. Register here.
This film-documentary celebrates the extraordinary Italian fashion designer's life and contributions to beauty in the film, music, and fashion industries.
"Gianni Versace's life was such a compelling story that I felt [it] needed to be told. He empowered so many people in his life. The exploration of his Made In Italy fashion created him as a maverick and style icon." ~ Salvatore Zannino
Filmed partially in Gianni Versace's "Casa Casuarina" mansion in Miami Beach where every object is a work of art, the documentary brings the genius of Gianni Versace, Italian fashion giant, to life.
The film has unique archival material and rare interviews of friends, former colleagues, and models such as James Hyde, Steve Lyons, Matt King, Eric Etabari, Vincent De Paul, Kimberly Bacardi, Allyson Krowitz, and Sandra Skidmore.
The movie presents a vivid portrait of a multifaceted designer, a man who never stopped being inspired to create a strictly personal universe of high aesthetics. The Genius of Gianni Versace Alive illustrates and explains that Gianni was not only one of the greatest and most influential contemporary designers of all time, but also, a man who, while straddling classic and modern aesthetics, redefined the way we perceive fashion, film, and clothing." Salvatore Zannino
Two-time Emmy award winner Salvatore "Vincent De Paul" Zannino is a director, producer, and actor. De Paul-Zannino's prolific career spans three decades starting with his first feature film, "Hairspray" directed by John Waters. Salvatore Zannino has appeared on the hit TV shows "Blacklist", "Madame Secretary", and "The Encounter", and has recurred on the series "The Bay" for nine years.
De Paul Zannino's career as a producer includes award winning evergreen family films including "Love on the rock" shot in Malta. Recently he appeared in IFC's Sundance Film Festival Alfred P. Sloan award-winner "Tesla" with Ethan Hawke, and starred in "The Welder", "Love on the rock", and "Secret Society 1 & 2".

Embassy of Italy is located at 3000 Whitehaven Street, NW.