GBA's starry, starry night at House of Sweden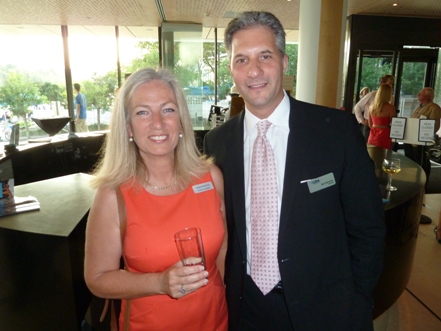 Washington's only embassy on the waterfront, The House of Sweden hosted the Georgetown Business Association (GBA) and 400 of their closest friends Wednesday evening for a sparkling midsummer's evening of cocktails, music and a special tribute to the Furin family.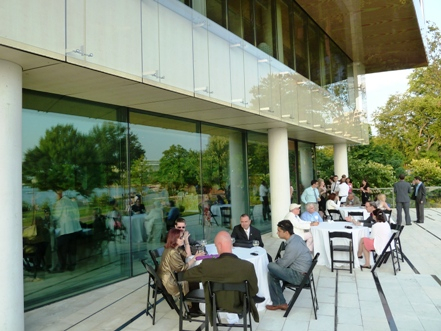 "This time last year, we had 25 people come to our event at Chadwick's," GBA vice president Rokas Berseniovas wasn't complaining as he surveyed the guests packing Anna Lindh Hall and happily spilling out onto the patio.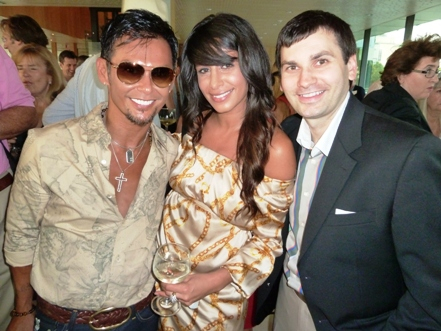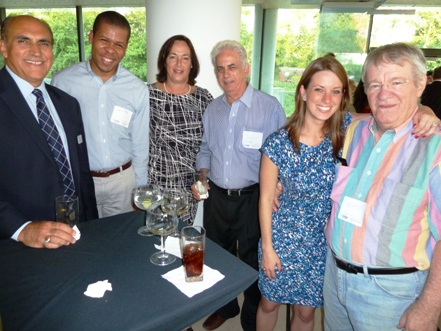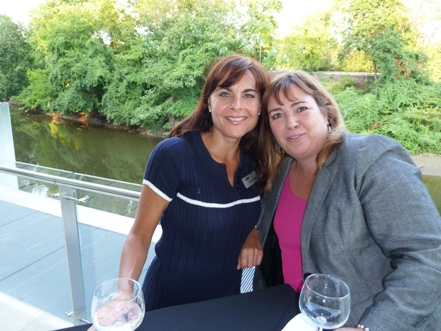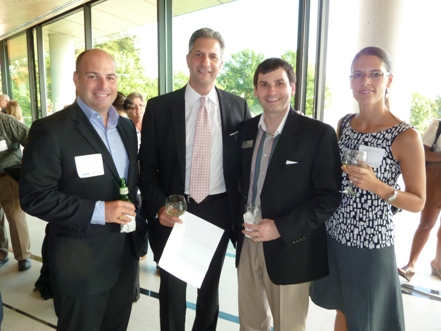 A meeting place as well as home to the embassies of Sweden and Iceland, this gem on the Potomac was designed with many poetic nods to life in Sweden, from frosted glass walls symbolizing the early spring melting of ice to pixelated lighting in the ceiling mimicking a starry sky.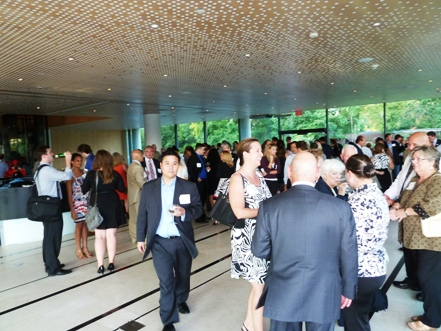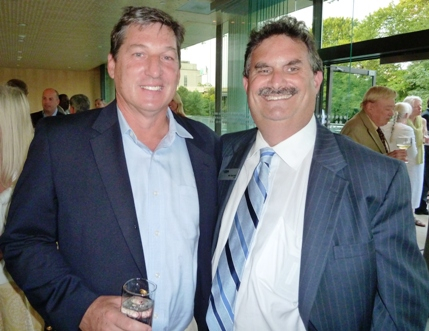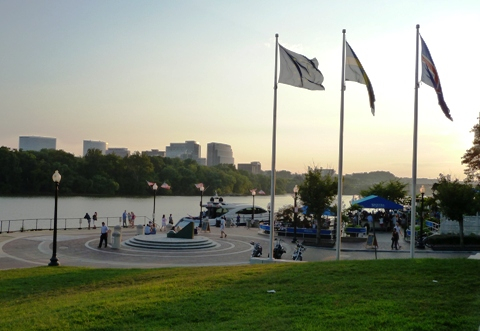 As guests enjoyed each other, stellar views of Virginia, and boats docked at Washington Harbour, GBA president Joe Giannino thanked everyone for coming, and especially the evening's sponsors: House of Sweden for the dazzling venue, Ridgewells for the catering, The Georgetown Business Improvement District for beverages, and Chris Furin for desserts.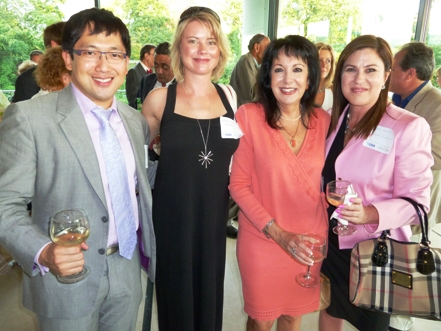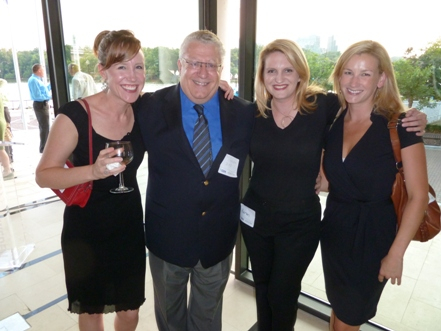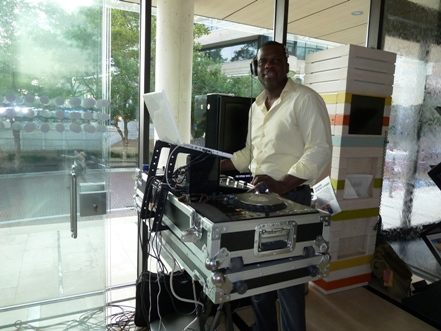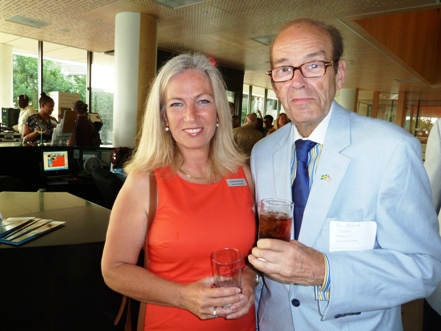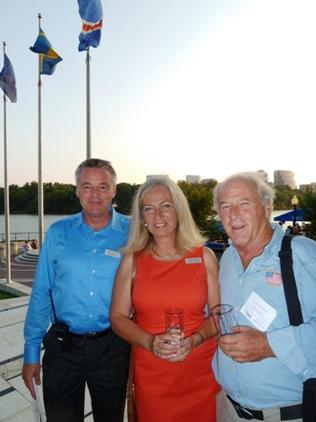 Cecilia Browning, House of Sweden's general manager thanked everyone for coming and introduced Andrew Osborne, director of conferences and events.
Joining real estate agent Nancy Iiteilag, Joe Giannino and Sue Hamilton saluted the Furin family for 27 years serving the community with their baking and catering business.
Also today, longtime GBA representative Sue Hamilton was quoted at length in The Washington Post on the changing nature of business in Georgetown. "Family businesses . . . are the heart of Georgetown," said Hamilton, a 26-year Georgetown resident, told the Post. "You can go to a national chain anywhere. But here you have [surviving independent businesses like] Georgetown Tobacco, Georgetown Floorcoverings, Cannons Seafood, Weaver's Hardware, Bistro Francais."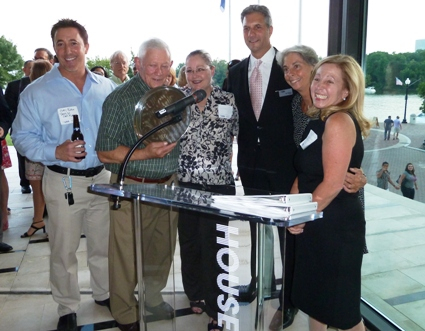 "It's difficult closing a restaurant." Thanking the crowd, and their legion of loyal customers, Chris Furin said. "We'll miss you." Furin's of Georgetown may be leaving but the baking tradition continues with Cakes by Chris Furin.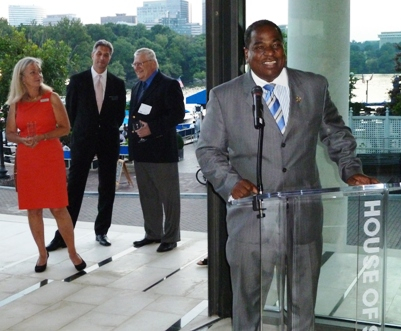 As chair of a new D.C. Council small business development committee, Vincent Orange thanked the community for their support, and had good news for Georgetown's business leaders. "President Obama has made 13.5 million dollars available for small businesses in D.C."
On that sweet note, it was time for desserts by Chris Furin.