GBA summer sizzle at Georgetown Smile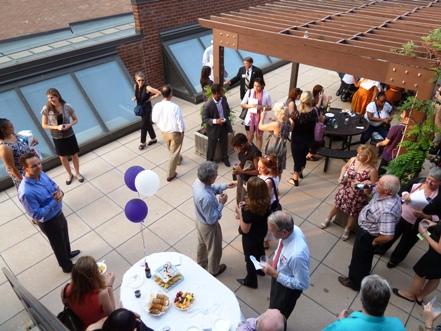 "Neither rain nor shine nor 100 degree weather can keep people away from the GBA," observed Sue Hamilton, Georgetown Business Association events chair as over 100 guests arrived at Georgetown Smile for the aptly named GBA July "Summer Sizzle" networking event Wednesday evening.
Third generation dentist, Dr. A.J. Peretz of Georgetown Smile graciously hosted the open house with "nibbles and drinks" for Georgetown business leaders, healthcare providers, and friends.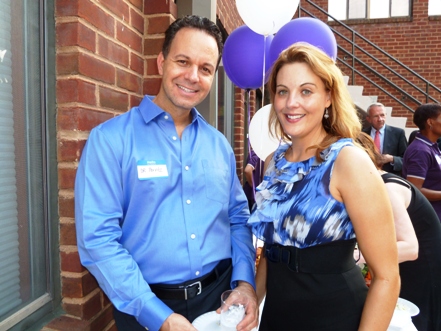 Marketing consultant, Emilia Pawlowski explained why she loves working at Georgetown Smile, "It's very high tech and you get the most thorough assessment and treatment. And I've never met a man who loves dentistry so much."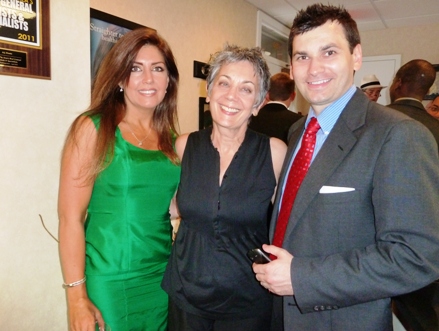 Guests enjoyed wine and soft drinks, crudite and salad as they mingled on the deck. Inside, representatives from Sonicare and Colgate offered samples and information. Two Philips Sonicare rechargeable toothbrushes were raffled during the party.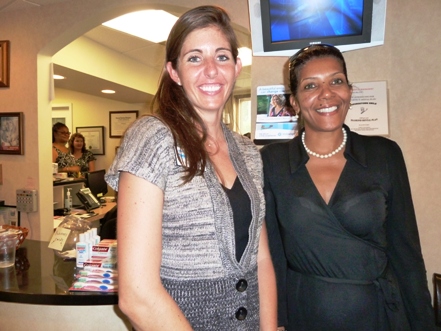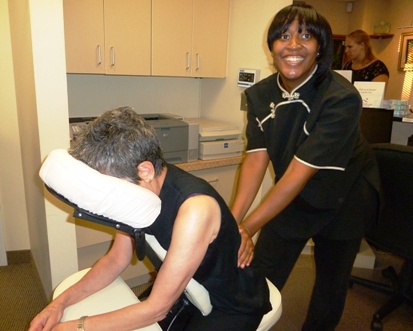 Janelle Jimason, massage therapist at Eastern Holistic Arts was on hand to demonstrate her favorite technique. "I really love Myofascial Release" she told The Georgetown Dish. Janelle also offers sports massage and different stretches, but her specialty is applying gentle sustained pressure in the Myofascial connective tissue to eliminate pain and restore motion. As EHA owner Tracy Hackett explained, "I'm happy to be partnering with other health professionals and GBA members. We have a lot to offer."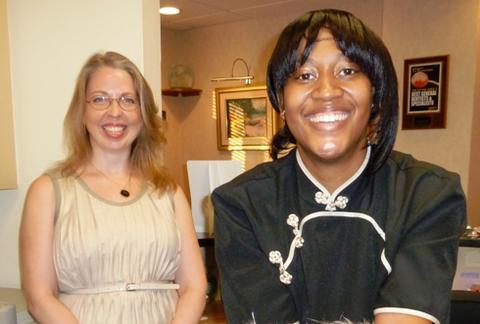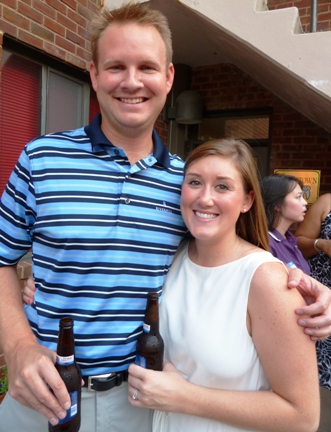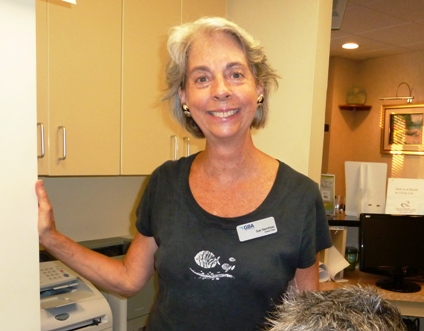 Next month, meet the GBA August 17 at House of Sweden.