GBA packs TD Bank at monthly reception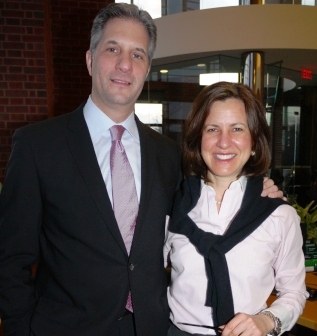 Georgetown Business Association president Joe Giannino welcomed members, Georgetown BID officials and others for a packed reception St. Patrick's Day eve at appropriately green-hued TD Bank, which hosted the 100+ gathering including Harp lager and other treats from the Emerald Isle.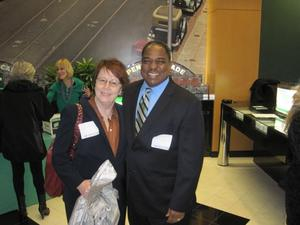 Seeing green in recent fundraising success and ahead in some polls, At-large candidate Vincent Orange came "home" to Georgetown, where he has staunchly supported citizens organizations on the Georgetown University expansion plan and Hardy Middle School.
"He's been steadfast on our issues," said ANC Commissioner Bill Starrels in support of Orange. "We need stability and experience on the Council. Vincent is that independent, experienced voice."
Orange said he would vote for Councilmember Jack Evans' bill to reinstate popular Hardy Middle School principal Patrick Pope.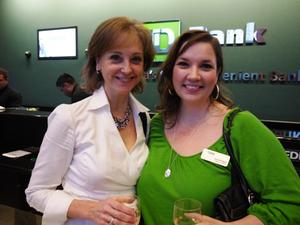 The Georgetown Business Improvement District supported the event. "This is great, we're here to support the GBA and we're going to do more of it," BID president Jim Bracco said, with an announcement that the BID would support quarterly events with GBA.
Drawing larger crowds every month at its events, GBA also soft-launched its new Out & About channel on The Georgetown Dish, announcing a premiere party at L2 in April for the social media site designed to propel Georgetown businesses and raise the profile of the up-and-coming association.