A Gardener's High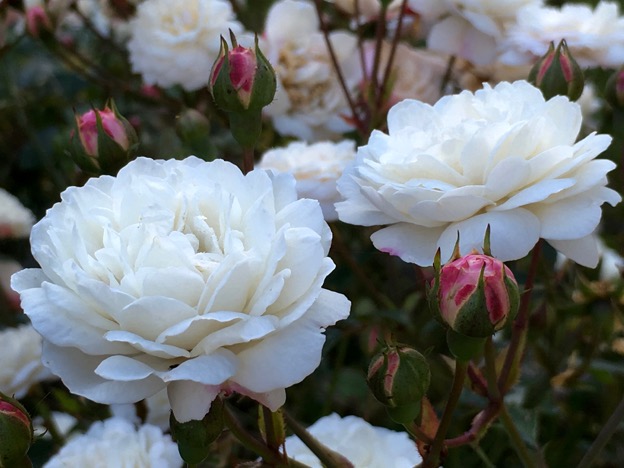 On a warm Sunday morning last August, I found myself deadheading roses at Denmans, the garden in England that belongs to my friend, John Brookes.
A well-known international garden designer and author, John has gardened at Denmans since 1980. At 82 (he turns 83 on October 11th) he still works in his garden every day and that particular morning I found him outside, secateurs in hand, piles of branches and weeds mounded around the terrace, and that euphoric look in his eyes that gardeners get when they are in full gardening mode.
I know that feeling. Think runners' high; a surge of endorphins. There is also something about gardening that is peculiarly relaxing -- your mind can wander freely when your hands are occupied. There's no list writing or fact checking, and texting is just a bad idea with dirty hands. Gardening permits a steady flow of thoughts to bubble up and be gently pondered against the backdrop of steady physical labor. John's euphoria inspired me to ditch my computer in favor of deadheading roses -- and pondering.
Deadheading, in horticulture at least, means to remove spent flowers. You do it to encourage a plant to produce new blooms, prevent plants from going to seed and generally to make the garden tidier.
Immersed in my task and not a little pleased with myself, I found myself thinking that deadheading also seemed an apt metaphor for the current political mood in the US and in the UK where voters seem to be intent on removing spent politicians – and that was as far as I got with that line of thinking. The day was far too lovely to dwell on politics.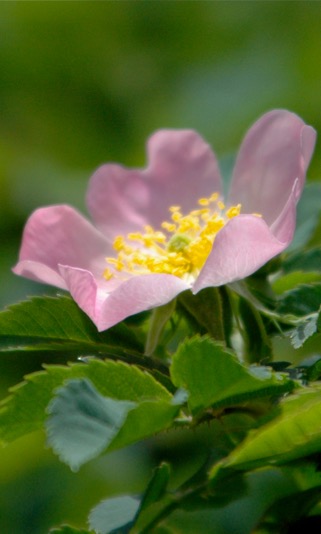 Moreover, the rosebushes I was tackling (shrub roses called "Little White Pet") required close attention as only some of their small white flowers needed clipping. "Little White Pet's" blossoms are arrayed in large airy bouquets interspersed with tight dark pink and white buds so an inattentive snip and half-blown roses or buds are on the ground instead of dead ones. "Little White Pet" is a great rose because it is hardy, vigorous and blooms from early summer through fall with proper care. It has small, glossy dark green leaves and more than the occasional thorn -- another reason to be attentive.
While most roses benefit from deadheading there are others that bloom only once a year and then produce gorgeous rose hips. The dog rose (Rosa canina) is a good example. Its fragrant, five-petaled blossoms, light pink or white, also grow in loose clusters, and are exceptionally delicate. Their sprawling stems, on the other hand, are viciously thorny. The hips that that follow are bright orange and persist through early winter. Tremendously ornamental, they are also high in vitamin C and antioxidants, and are used to make tea, marmalade, and it is said, even wine.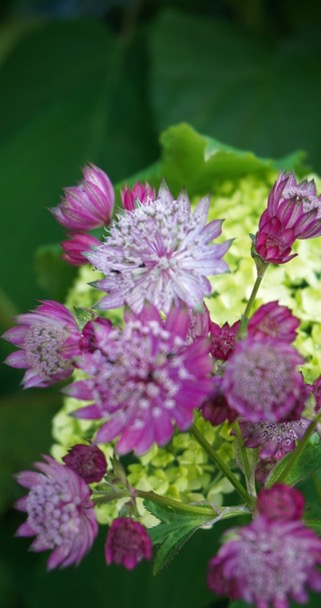 There are perennials that can be deadheaded or not, depending on a gardener's preference. One of my new favorites is great masterwort, or Astrantia major. Hardy in zones 4-7 and a great favorite with butterflies, this beautiful perennial flowers on 1-3 ' stems in part shade starting in mid-summer. Their leaves are dark green and resemble Italian parsley. Showy bracts – colored leaves that pass for petals -- range in color from white to dark pink and remain attractive for many weeks though removing them can promote more blossoms. Easy to grow, the one thing it doesn't like is to dry out.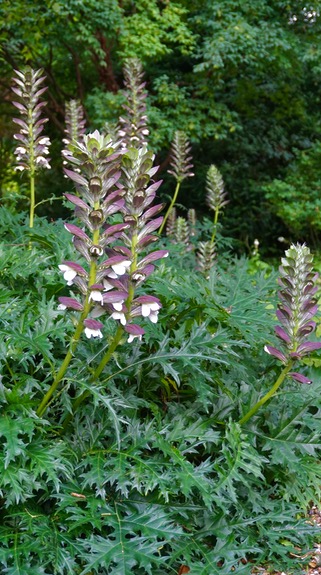 And then there are the plants you deadhead when they start looking sloppy. Bear breeches, or acanthus can look remarkably messy when finished blooming. Their long-lasting flowers are usually a lavender-purple or white, almost tubular in shape, and grow along a strong, tall stalk as much as 3 feet high. The seed pods that follow are brown capsules and the flowers dry to a darkish brown – a look that doesn't work in every garden. I like to remove them before they become unattractive. Fortunately the remaining bold and spiky foliage is a dramatic contrast to just about any other plant you can think of. Its leaves are so architectural, in fact, that they have been sculpted and painted in one form or another for thousands of years – think Corinthian columns.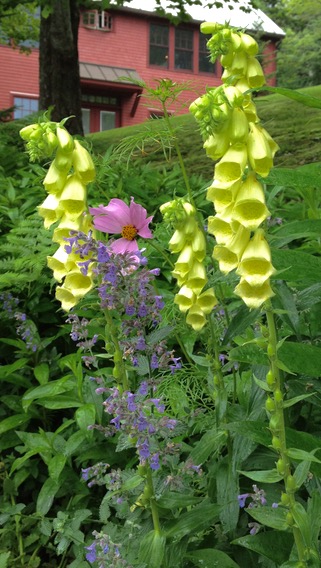 Putting up with seedpods is unavoidable if you want a plant to naturalize. I am especially partial to yellow foxgloves (Digitalis ambigua, or, as it is now known, D. grandiflora). Its 1-2 foot stalks bear light lemony yellow flowers in mid-spring and when happily established in a moist location – woodlands are perfect – they will self-sow. Unfortunately they look pretty ragged by the time their nut-colored seed capsules finally release their infinite minute seeds. Selectively removing the most obvious stalks or cutting them down by half, leaving the lower halves to be hidden by other plants, helps conceal them. The seedlings take a year or so to mature but unlike biennial foxgloves, they will last for years, forming attractive clumps. It's wise to remember that like all foxgloves they are toxic (and deer tolerant).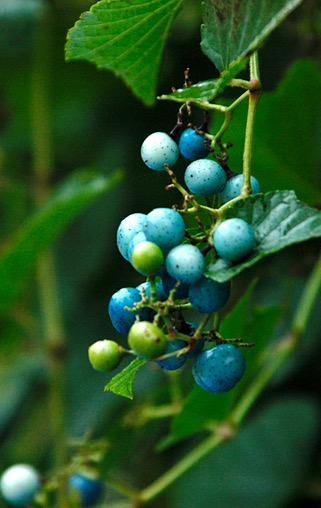 Finally, there are plants that you will want to deadhead no matter how attractive the seed heads because they self-sow prolifically and become a nuisance. Porcelain berry (Ampelopsis brevipedunculata) comes to mind. It is an Asian native vine that resembles a grape vine in its growth habit but its berries ripen to the most eye-catching variation of dark and light turquoise. Unfortunately it is terribly invasive, so it's environmentally responsible to remove the berries (in this case deadheading the fruit instead of the flower) before birds can broadcast them.
I finished deadheading the roses -- and pondering -- all too quickly that summer morning. Though back at my desk and hard at work, I was relaxed, rejuvenated, and still self-satisfied.
Yes, I thought to myself, gardening definitely produces a gardener's high.