Garden of Eden Halloween Costume Party at L2 Lounge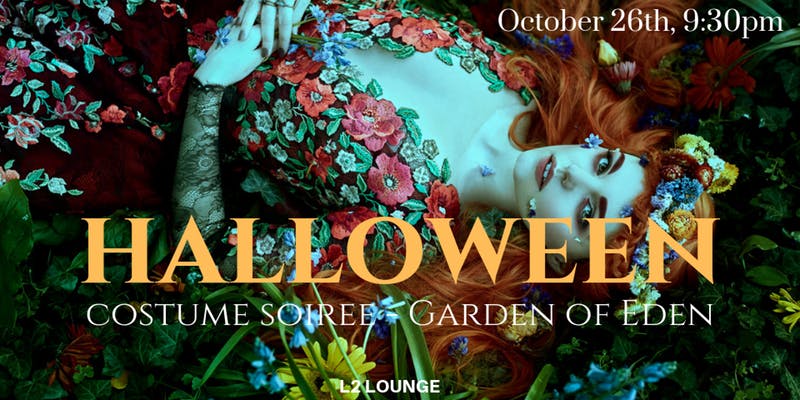 Begin your Halloween weekend in paradise in L2 Lounge's Garden of Eden in Georgetown on Saturday, October 26 from 9:30 pm until Sunday and Sunday 3:00 am.
Transformed into a mythological fantasy of wonder and intrigue, the night will feature DC's sexiest sirens and include live art from special effects MUA, dynamic emerging artists, and sounds from our DJs.
Dance the night away in costume galore at the DC's best Halloween party 4 years in a row! Must be 21 to enter.
For tickets, click here.
*/
L2 Lounge is located at 3315 Cady's Alley in Georgetown.