GANT Spring Collection Party in Georgetown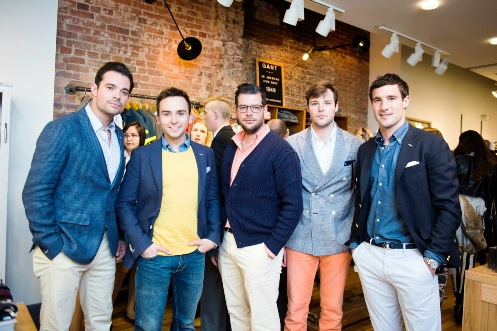 Tuesday evening, GANT showcased highlights from their Spring/Summer 2013 Collection during a party at their recently opened M Street store.
GANT hosts - including DC United star midfielder Chris Pontius, Bibiana Executive Chef Nick Stefanelli, Thrillist.com, DC Editor Leo Schmid, 94.7 FRESH FM Radio Host Tommy McFly, and SUSTG's Lucien Zeigler - prepared for the event with an afternoon fitting at the store before welcoming guests.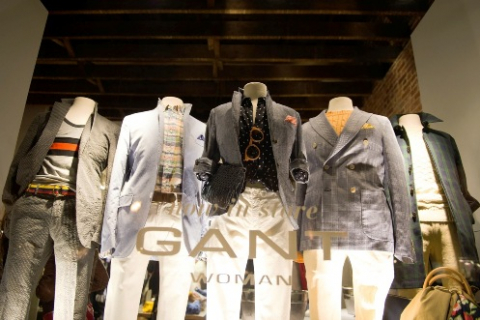 Guests were treated to an open bar featuring DC Brau Brewing Company, wine and champagne, as well as light refreshments. It was feast, not famine, on the fashion front as well: attendees took home exclusive gift bags, which included GANT By Michael Bastian and Gant Rugger sunglasses and signature GANT fragrance, and enjoyed an exclusive VIP discount on spring merchandise.
GANT USA CEO David Arbuthnot joined Gant USA Marketing Director Douglas Geller to introduce the collection. Following the viewing, the two hosted an intimate VIP dinner at Cafe Milano in honor of the evening's hosts.
GANT is located at 3239 M Street. Tel: 202.625.1949.