The gang's all here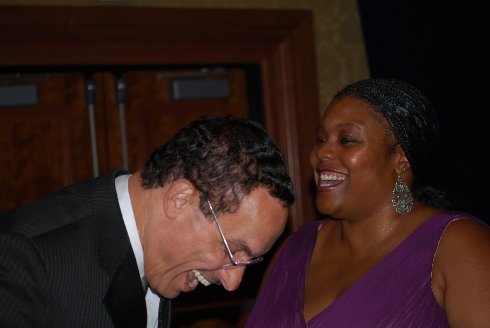 City officials, business movers and shakers, and -- hey, that's Halle Berry's ex -husband over there!-- packed the Marriott Wardman Park's huge ballroom Saturday night for the DC Chamber of Commerce's annual Choice Awards and Gala.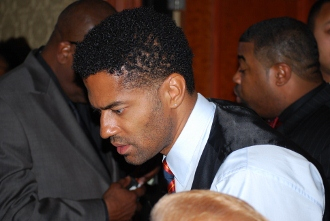 Most youngish eyes were on the incredibly cool singer Eric Benét, who was a guest, not a performer. Benét, as celebrity watchers don't have to be told, was once wed to actress Halle Berry.
Lorraine Green, former head of Vince Gray's winning mayoralty campaign, was at the table of DC Chamber of Commerce President and CEO Barbara Lang and her always witty husband, Gerald Lang. For several minutes, the Mayor had a private conversation standing with Green amongst the tables. Green is a member of the DC Chamber of Commerce board of directors.
The University of the District of Columbia's table, hosted by president, Dr. Allan L. Sessoms and his wife, had, among others, Judith Terra, chair of the DC Arts and Humanities Commission.
Among other notables were PR and events executive Linda Greene (who arrived with the Mayor); District of Columbia Delegate Eleanor Holmes Norton; most City Council members, including Chairman Kwame R. Brown; former campaign manager for Gray's campaign Adam Rubinson; D.C. City Administrator Alan Y. Lew; D.C. Chief Financial Officer Natwar M. Gandhi; and Cora Masters Barry (who is gearing up to host her celebrity tennis matches this Saturday at the Southeast Tennis and Learning Center).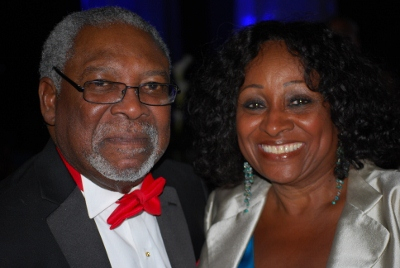 Jim Vance, NBC4, the evening's emcee, was given a surprise Lifetime Legacy Award.
Awards were presented to:
Georgetown resident Mark D. Ein of Venturehouse Group, LLC, for Business Leader of the Year.
Kaiser Foundation Health Plan of the Mid-Atlantic States, Inc., Business of the Year.
B. Smith of her eponymous restaurant at Union Station, Chamber's Choice Award.
W. Christopher Smith, real estate executive, Chair's Choice Award.


Image

Natalia Janetti