Gallery Chez M gives voice to art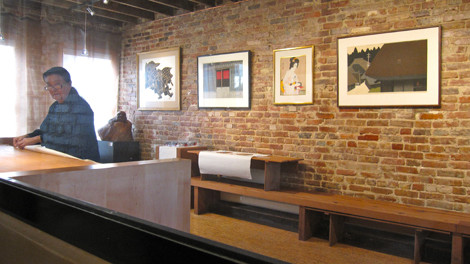 The power of art to impart meaning without word, voice without sound, arms art with the capability of reaching and uniting individuals of all, regardless of native tongue. It's art that "expresses the world" that drives Gallery Chez M, a Japanese art gallery owned by Izumi Yoshimoto on the corner of 33rd Street.
"Art can talk to everybody," Yoshimoto said. "Art expands the world of the people."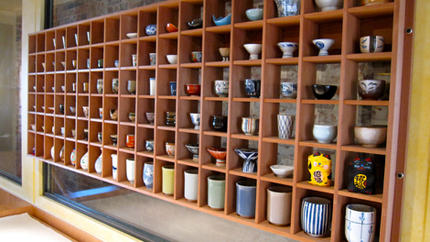 Gallery Chez M, located on the second floor of a renovated town house along the cobbled streets leading to Georgetown's canal, opened in 2009.
Following the closing of Japan Inn in 2005, Yoshimoto relocated to 33rd street, renovating a town house to open her second Japanese restaurant, Chez Mama- San, in 2005. With the restaurant's closing in 2009, Yoshimoto sold the first floor, keeping the second level to use as a base for today's Gallery Chez M.
The gallery presently features Yoshimoto's collection of art—a range of Japanese woodcut block prints on rice paper created by well- known Japanese artists, including Yoshitoshi Mori, Okiie Hashimoto and Kazuo Inoue. In addition to the presentation of her Japanese collection, Yoshimoto offers the space as a venue for other artists to rent out to exhibit their work.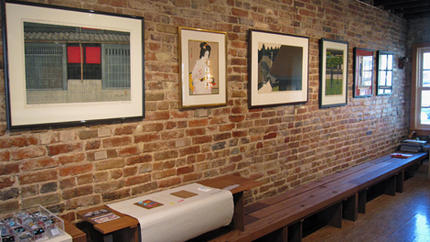 Yoshimoto's Japanese collection ranges in style, from sculptures and prints, to teacups and paintings. The wide range within the small collection of Yoshimoto's pieces, attract customers of all—those with knowledge of Japanese art to those with merely an appreciation for the art of another culture.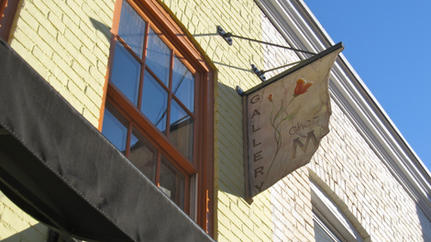 Gallery Chez M is located on the second floor of 1039 33rd Street.