Calendar
|
January 11, 2022
|
Galette des Rois 2022
Celebrate the new year with a French twist.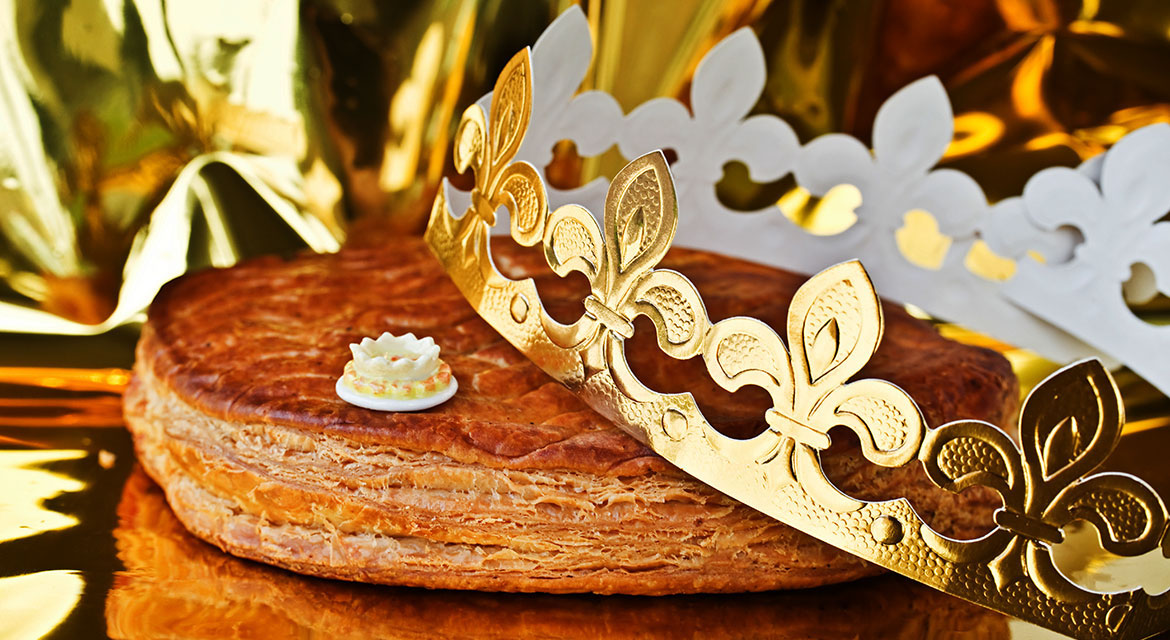 January is the traditional month for the French to celebrate Galette des Rois (The King's Cake) and wish each other the best for the new year.
The French American Chamber of Commerce-DC is hosting an event to commemorate this 700-year old tradition on January 21, 2022 from 6:00 to 9:00 pm at the Embassy of France. 
The cake, traditionally topped with a golden paper crown, is a sweet and delicious puff pastry confection with almond-flavored frangipane filling. But the celebration is much more than that, as the person who will end up with la fève, a small porcelain charm hidden in one of the slices, becomes a "King/Queen for the Day". Be assured, there will be many kings and queens during the evening!
In order to make your experience as healthy as can be, the number of tickets is limited, so hurry as this is an event that often sells out, even in non-Covid years.
This most traditional yet lively evening features:
Delicious Galettes des Rois prepared by Fresh Baguette
Hors-D'oeuvres prepared by Chef Daniel Labonne, Executive Chef at the Embassy of France - VIP Hour only
Degustation of Jambon de Bayonne, a delicate and delicious cured ham from the Basque region of France.
Buffet with delicious French cheeses, cold cuts and veggie options.
Galette des Rois baking demonstration by Chef Hughes Cossard, Maître Chef Rôtisseur - Chef/Culinary Instructor at Stratford University and owner of FoodExpression Concept Company. Learn how to make the famous cake directly from a French Chef.
Open bar all night - As if you were invited to an upscale party on the Champs Elysees, set the mood to celebration by enjoying a glass of bubbly or other fine French wine.
Champagne and bubblies from France
Excellent red, white and rosé wines from Bordeaux, Burgundy, Loire Valley, Alsace. Rhone, Provence, etc.
European Beers
French songs by Jennifer Bergamot Rose (VIP Hour)
All guests will leave with a baguette from Fresh Baguette.
French photo backgrounds for great-looking selfies
Prizes for all the Kings and Queens
Raffle
Art
Purchase tickets here.
Embassy of France is located at 4101 Reservoir Road NW.