Culture
|
November 18, 2021
|
Gaëtan de Séguin at Sofitel
Gaëtan de Seguin's paintings celebrate individuality within a crowd.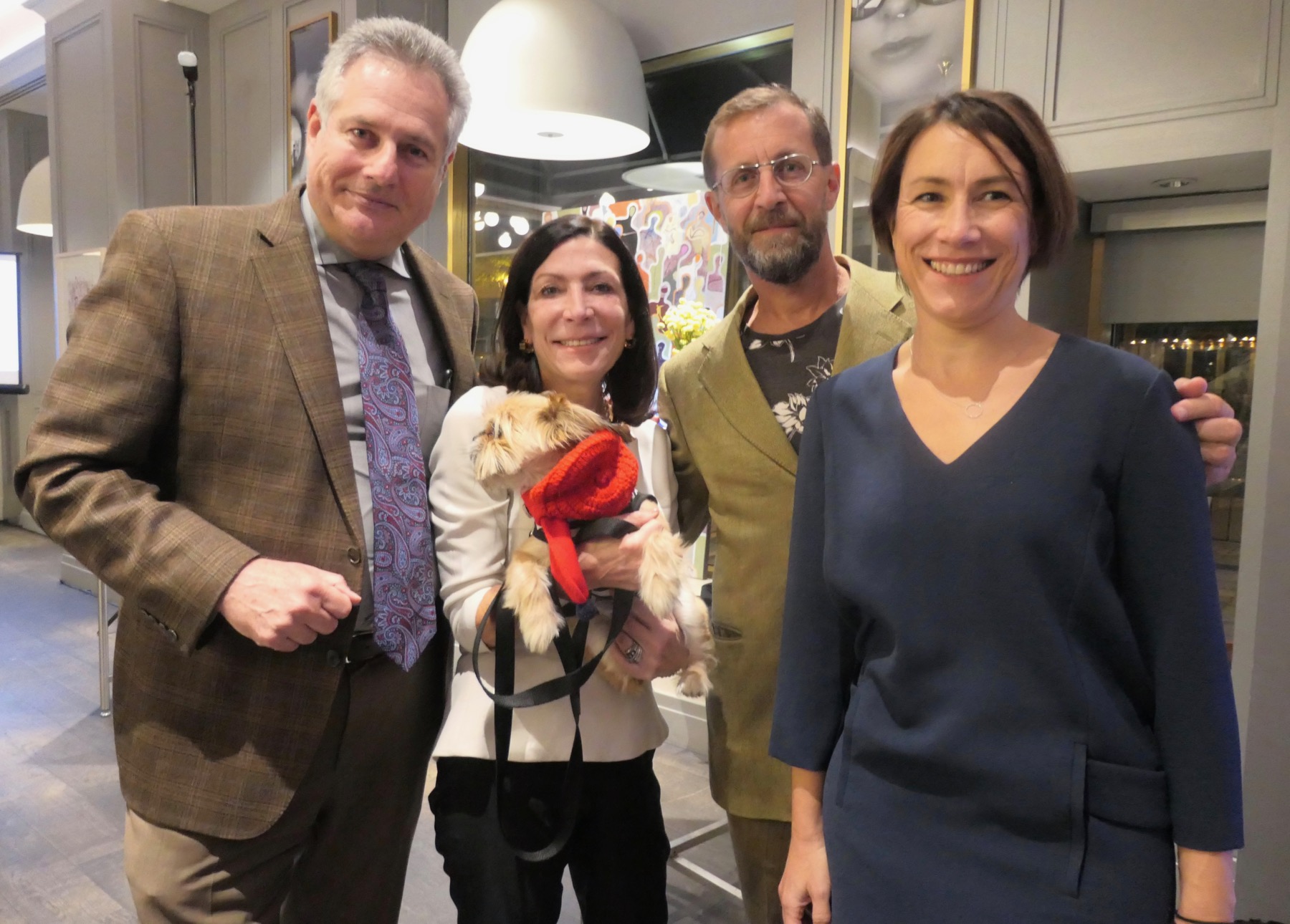 Sofitel Washington and Batignolles in DC hosted the opening of an exhibition of paintings by Gaëtan de Séguin on November 18, 2021. Mark Huntley, Regional Vice President and General Manager at The Fairmont Hotel, Diana Bulger, Area Director, Public Relations for The Sofitel and Sophie Caporossi of Batignolles in DC invited guests to enjoy cocktails and hors d'oeuvres as they explored the new installation gracing the walls of the hotel lobby and bar.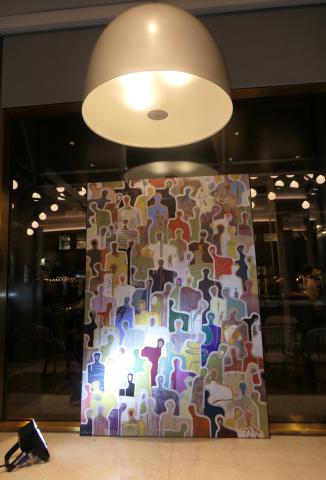 The artist was in attendance, sharing insights about his work, which often features an individual within the crowd, a theme inspired by the tragic Charlie Hebdo attack.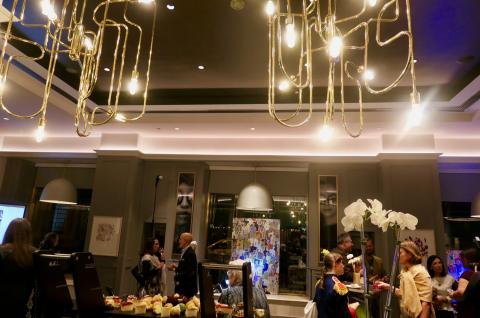 Gaëtan's crowd paintings illustrate how we are stronger together in love and friendship, fighting against racism and terrorism, and happier in our daily lives when we work together.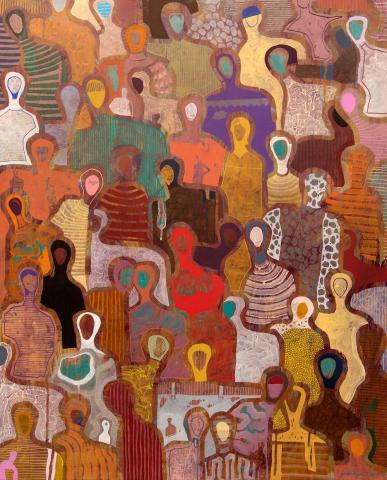 Visit Sofitel Washington at 806 15th Street NW through March 2022 to see Gaëtan's art.