Fun Home
The Tony Award-winning  story of a daughter and father, of coming out and coming to terms with a life shaped by a family's secrets.
Fun Home, now at the Studio Theatre, is one of those don't miss shows. It starts out a little slowly, then continues to build to a crescendo. When you walk out of the theatre you will think to yourself, OMG, that was amazing.
A musical directed by the very talented David Muse, Fun Home is based on the graphic novel by Alison Bechdel. The book and wonderful lyrics are by the clearly very talented Lisa Kron. The music is by Jeanine Tesori. 
Alison Bechdel is a self-described lesbian cartoonist. She has said, "For so long our lives had to be kept invisible. I was determined to reverse that, to be very honest and open, to tell the truth about our lives."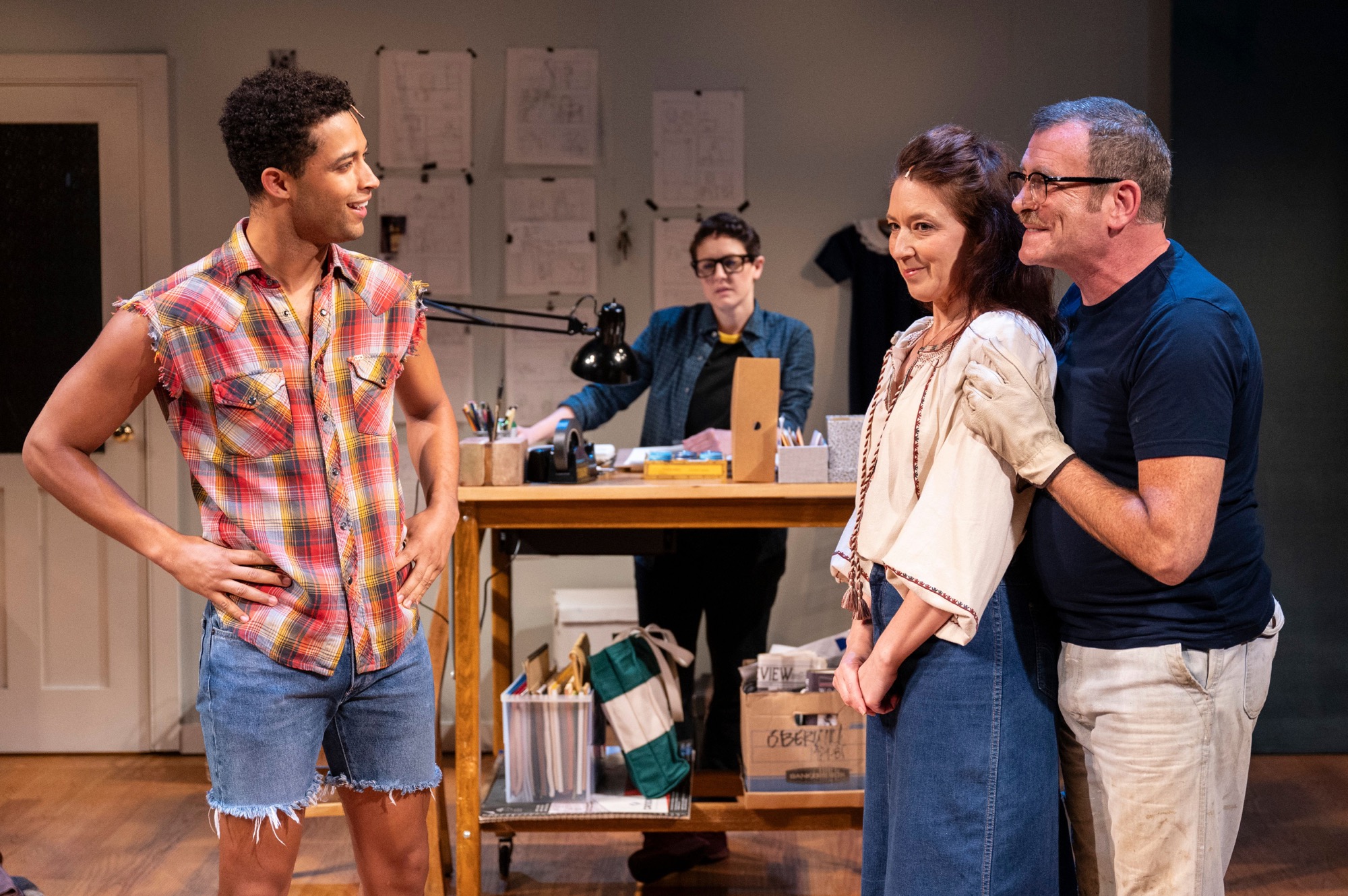 The show begins with Alison at 9, begging her father to play with her. Alison at nine is played by Quinn Titcomb, an incredibly talented ten-year-old actress, who can act and sing and is a joy to watch. Then there is Alison at 19, played by the clearly multi-talented Maya Jacobson, now a student at Oberlin college, overcome by the aching and joyous pain of first love. A lesbian love, when she accepts who she is. Then there is Alison at 43, played by Andrea Prestinario, who tells her story as an out Lesbian. She is onstage in just about every scene. She has a beautiful voice and can make you feel her pain as she finally confronts her closeted dad, Bruce, played by the very talented Bobby Smith. He is a great actor with a strong voice, who always commands the stage. Alison deals with her relationship to her father who is both brilliant and volatile, and led a closeted life. Then she must deal with his death. She takes you on the journey as all three Alison's at once, trying to untangle the central mystery of her childhood: How did she survive their shared hometown, when her father could not? The show's wonderful score ranges from exuberant 70s pop to aching melodies and dissonant harmonies of characters longing to be known. The show builds to its final crescendo with the last two songs. The first, Edges of the World, sung by Bruce, and then Flying Away, sung by the three Alison's. 
Fun Home is actually three stories. One is the moving story of a daughter and her father. Then it is the story of coming out. And finally, it is the story of a life shaped by a family's secrets. Each actor in this production plays their role to perfection. Rebecca Pitcher (Helen, Alison's mother); Adante Carter (Bruce's gay interest); Alison's siblings, August Scott Mcfeaters (Christian) and Teddy Schechter (John); and Thani Brant (Alison's first love). 
The creative team adds tremendously to this production. Set Designer, Debra Booth, Costume Designer, Sarah Cubbage; Lighting Designer, Brian Tovar; Sound Designer, Gordon Nimmo-Smith and Music Director, Darren R. Cohen. 
Fun Home will be at the Studio Theatre though August 20th, and tickets are available online. You will be making a huge mistake if you don't take yourself, and your friends, to see this show. It is eye opening and moving.